This is an overview of one of our most popular WordPress plugins, called the WordPress Download Manager Pro, our WordPress file sharing plugin. The WordPress download manager plugin supports the management of user groups, allowing for easier restriction and permitting of access to selected users. It's an excellent file directory that lets users upload various types of files including images and videos.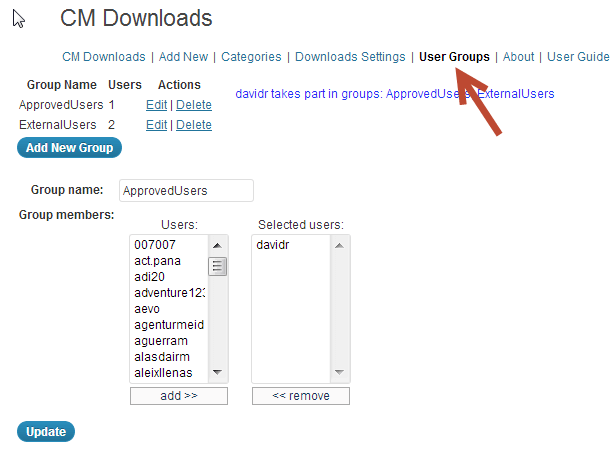 The groups definition is done using the group management interface, which allows administrators to create multiple groups, and in each group to include the users from the existing WordPress users table.
Once groups are defined in the WordPress download manager plugin, administrators can set the groups that can add downloads and the groups that can view downloads. In addition, the administrators can name the group, choose the users for the groups and add or remove users from groups as needed.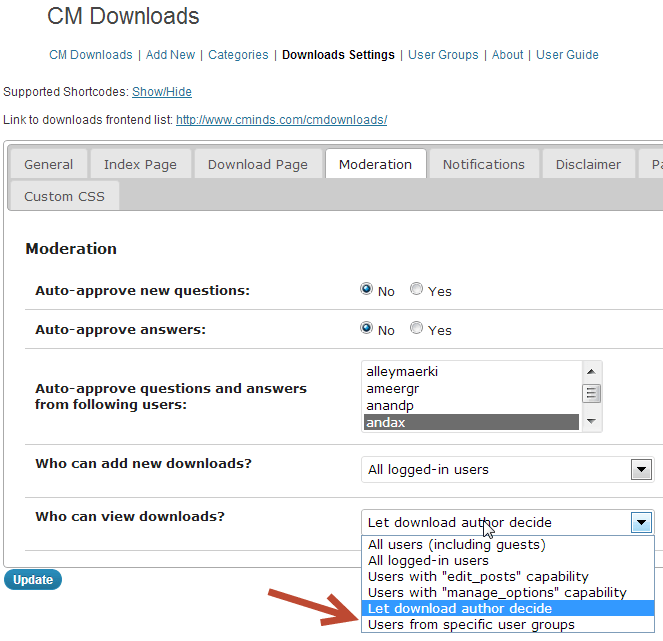 The WordPress download manager plugin lets administrators moderate the groups in different ways. Administrators can decide to automatically approve new questions or answers, or choose who has the authority to approve questions and answers.
The administrator can also grant users the option to define per each download which groups are allowed to view this download. The administrator can then also decide who has the ability to add new downloads. There is no limit to the amount of files that can be uploaded using this WordPress download manager plugin.


We are constantly updating our WordPress download manager plugin with new features, such as the updating the user dashboard and improving shortcodes. This WordPress download manager plugin has excellent support, is both user friendly and mobile friendly, and many various advanced features.