This is an overview of one of our popular plugins, called the WordPress Ad Changer. This WordPress advertising plugin turns your WordPress site into an ad server from which you can create and distribute ads across several client sites simultaneously. There is no limit to the number of banners, advertising campaigns and ad groups that can be created across all websites.
This WordPress ad changer plugin comes in two parts: the server plugin and the client plugin. The client plugin can be installed on any destination site which can then receive campaign information from the site running the ad Server plugin and display banner ads accordingly. This ad changer plugin is also completely mobile responsive, so it automatically resizes all banners and information depending on this device you are using to view it.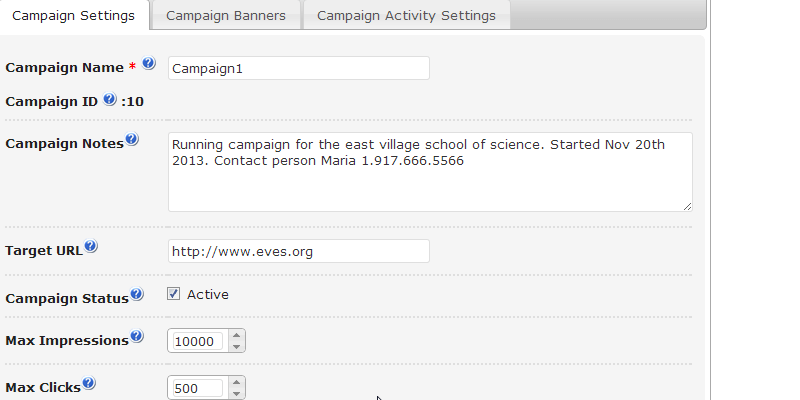 The WordPress ad server management panel lets the administrator define new campaigns and manage existing ones based on several parameters. These parameters include dates in which campaign is active, days in the week, maximum number of clicks, maximum impressions and much more. The admin can also define the campaign name, campaign notes and the target url.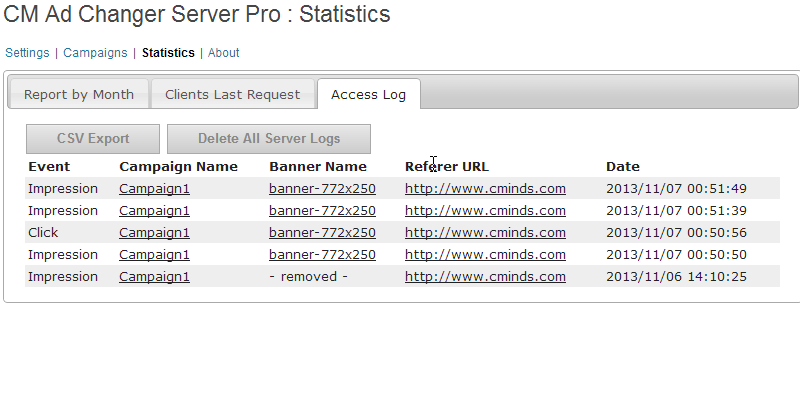 The WordPress ad changer server plugin also includes a statistics module which shows information per each campaign and access log which can be downloaded to a .CSV file. Ads can be integrated into any post or page or used within PHP code using the following shortcode cm_ad_changer.
Here is the list of parameters inside the shortcode:
Campaign_id – ID of a campaign
linked_banner – Banner is a linked image or just an image. Can be 1 or 0
debug – Show the debug info. Can be 1 or 0
wrapper – Wrapper On or Off. Wraps banner with a div tag. Can be 1 or 0
class – Banner (div) class name
To learn more about the Ad Changer plugin, check out the product page. There are a number of additional addons with this ad server plugin to make it more integral with WordPress. The ad changer plugin comes with full support and updates, as well as documentation and helpful tutorial videos.