Want to display maps on your WordPress site? Maps are an essential part of a website, and they can have many different functions. Having a map with the ability to display information is essential for businesses.
Having a map plugin on your WordPress site is key to success not only because it can display location information, but because of its versatility as a plugin.
A map routes manager plugin is helpful because it can display different types of routes and trails, slope views, proximity searches, images, points of interest and more.
1) Map Routes Manager Plugin
Complete With Custom Routes, Markers, Interactive, GPS and KML Integration
This WordPress Google Maps Routes Manager plugin is excellent for allowing users to create custom routes and use place markers as well as build interactive maps. This plugin integrates well with BuddyPress, Strava and PeepSo.
The Maps Routes Manager is ideal for walking, running or biking trails. Users can upload or download GPX or KML files to display maps on GPS devices. All maps include localization and supported languages and the pro version for the routes plugin for a single site is $39.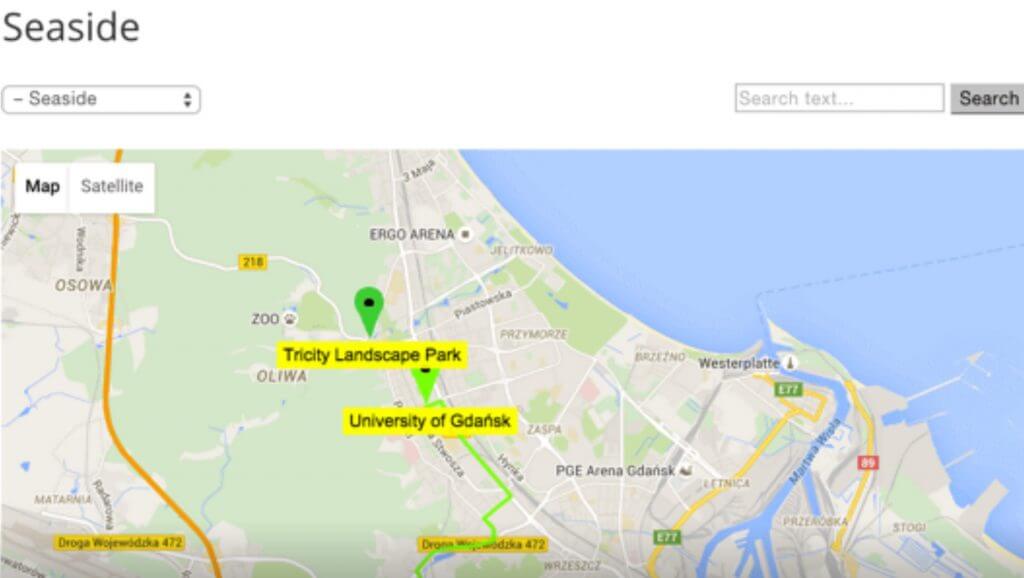 2) MapPress
Points of Interest: Circles, Polygons, Rectangles
MapPress is one of the most popular free map plugins for WordPress. Users can merge multiple maps together and track a point of interest with over 100 different types of map icons. MapPress allows multiple maps to be added to any page of post of the WordPress site.

MapPress is a multi-site compatible plugin and is compatible with Google Maps API. Users can add maps with a shortcode or embed a map anywhere on a post or page. The pro version is $29.95 and the developer version is $49.95.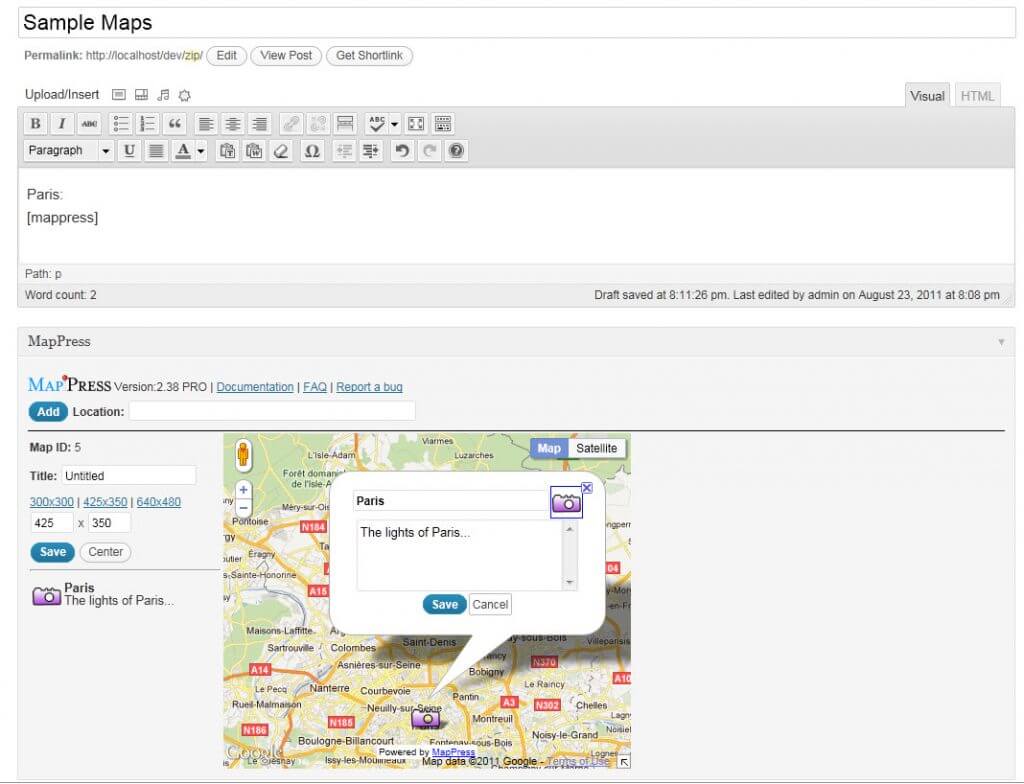 3) WP Google Maps
Views, Markers, Themes
WP Google Maps is an ideal plugin for a contact page, and includes Google Map Street Views, satellite, terrain and hybrid views. There is a free version, but the pro version is $39.99, and includes support options.

The WP Google Maps plugin lets users add markers, directions and categories and is a good choice for a stroe locator, as the store marker can be isolated in the map. There are 9 map themes available with the plugin, or a theme can be customized.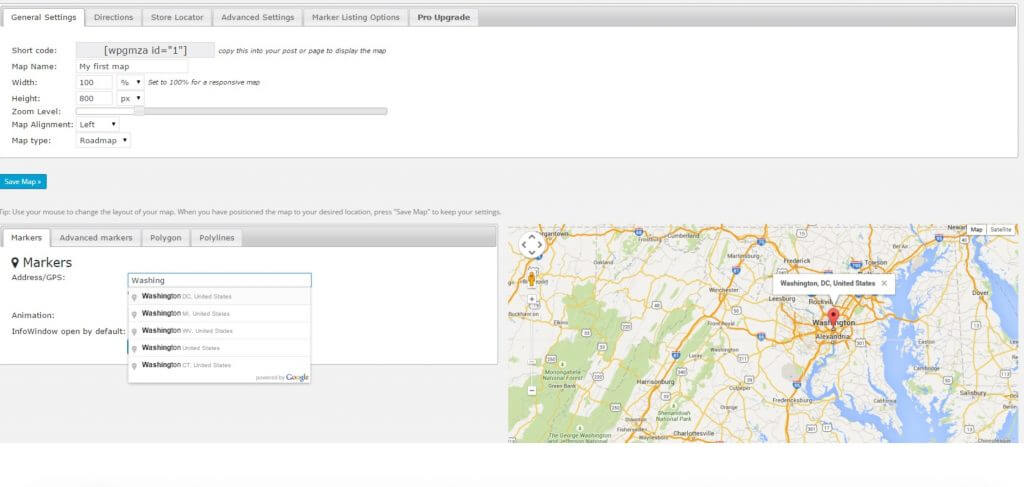 4) Maps Marker Pro
Map Widgets, Watercolor, Map Styling, Map Layers
Maps Marker Pro is a very feature rich plugin, which relies on helpful shortcodes to allow users to post maps to pages, posts or widgets easily. The plugin is mobile responsive and features customizable Google maps styling. This plugin is available for $29, $79 or a professional license for $149.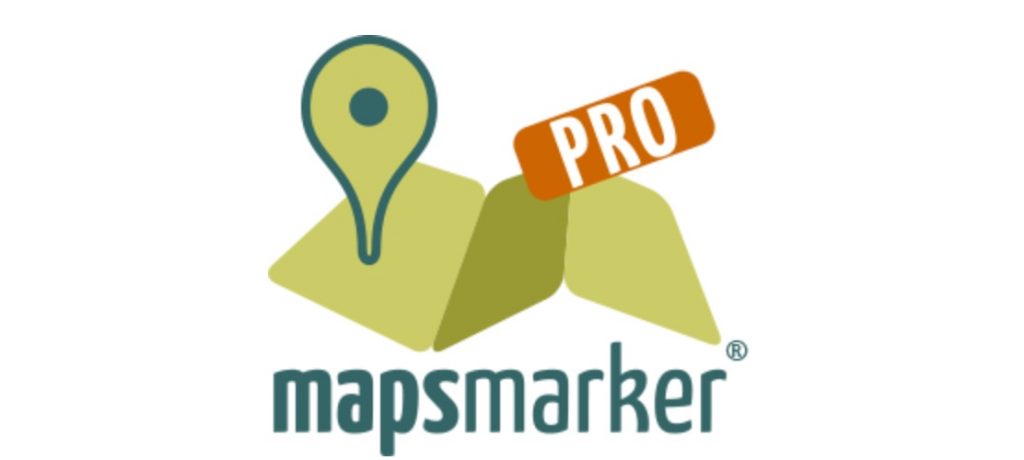 The Maps Marker Pro is an excellent choice for a premium maps plugin. There is an extensive list of map views available with this plugin, including satellite, terrain, hybrid and even watercolor. The plugin can integrate easily with mass transit apps and offers helpful updates.

5) CP Google Maps
Points of Interest, CSV and KML Import
CP Google Maps lets users easily access geolocation data and map location, plus add custom images to display maps more accurately. For websites with an extreme amount of points of interests or custom markers, this plugin is the best choice.
The CP Google Maps plugin is based on the Google Maps API and allows multiple maps to be displayed on the same page. Users can import map information from CSV or KML files as well.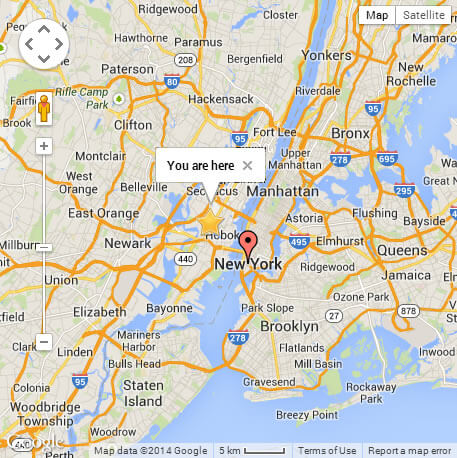 6) Maps Builder Pro
Dynamic, Points of Interest, Stores
The Maps Builder Pro plugin is one of the easiest Google Maps plugins available for WordPress. This plugin is best for websites with online stores and for creating robust Google Maps right on your WordPress site.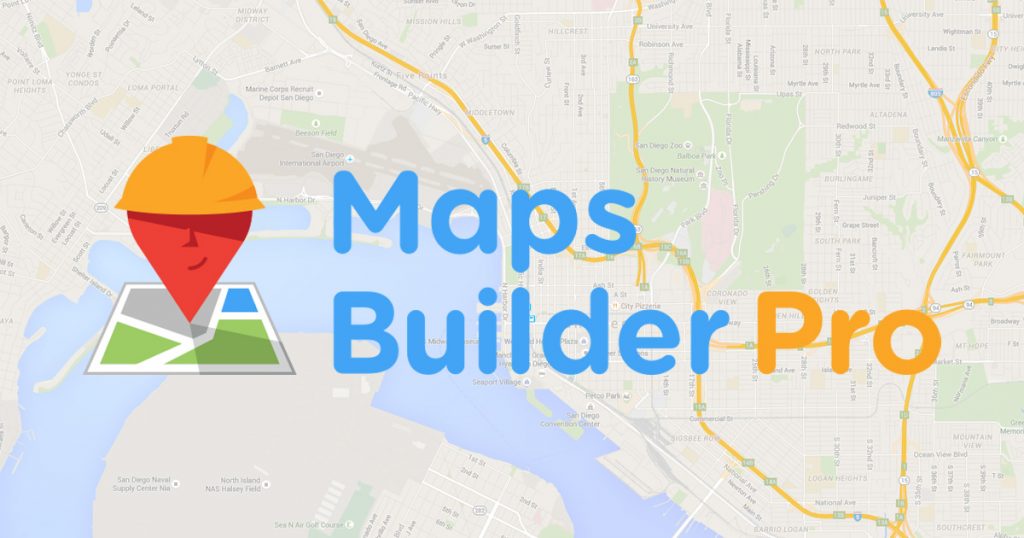 The Maps Builder Pro is available for $58 for a single site, $79 for 5 sites and $129 for 15 sites and all purchases include all updates and support. Maps are more than directions and locations, so users can dynamically add data and points of interest by masking maps together easily.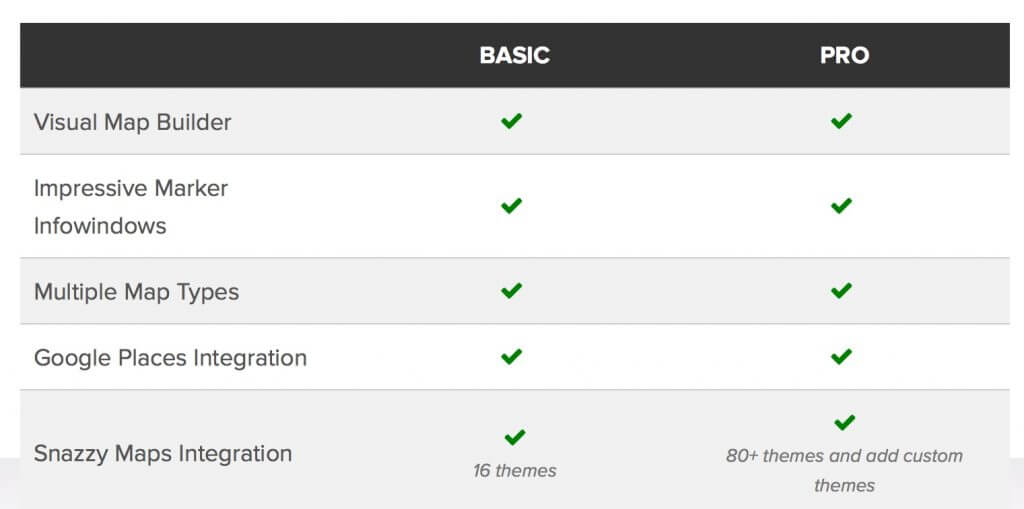 Conclusion
In conclusion, there are many plugin available to easily display maps on a WordPress site, but the key is to find the right plugin for your business. Most of these plugins include customizable maps, easily adding points of interest, uploading with KML files, google maps API, and affordable prices.