SEO is integral to WordPress. It combines a number of factors, such as keywords, competitors, analytics, and much more. There are many SEO plugins available, many of which are top rated and have a bunch of helpful features.
SEO is a major part of the success of any WordPress website, and these plugins streamline that process. Because SEO helps drive traffic to your WordPress site, choosing the right SEO plugin is one of the most vital choices you will make for your website.
The Finest Selection of WordPress SEO Plugins
The SEO Hound Keyword Tool is a unique SEO plugin because it shows, side-by-side, keywords stats of many pages at once. This way, it suggests which specific keywords you should use. This SEO plugin from CreativeMinds is available for $59 for one website, $119 for up to five websites with additional consultation and installation options.
The plugin even comes with a completely free 80 minute video course, so users can get the absolute most out of the experience. The SEO Keyword Hound WordPress plugin also tallies your page metrics along your keyword optimization efforts, so it's easier to determine which keywords are working and which ones aren't.
To top it off, it boasts MOZ integration, extensive note-taking features, comprehensive documentation and more.

Yoast SEO is a well-known and highly popular SEO plugin, which is available for free or for $89 (pro version) for one website. Some of its features include keyword optimization, readability check, no duplicate content, internal linking suggestions and more.
This SEO plugin is updated every two weeks, to include the most up to date results from Google's algorithm.

Yoast SEO uses a series of colored lights to determine how well your website's SEO is doing. Red means there are many big changes that need to happen. Orange lights mean changes have improved things, but more changes can be made. Green means your SEO is good, and all lights include helpful tips about how to improve the overall SEO score.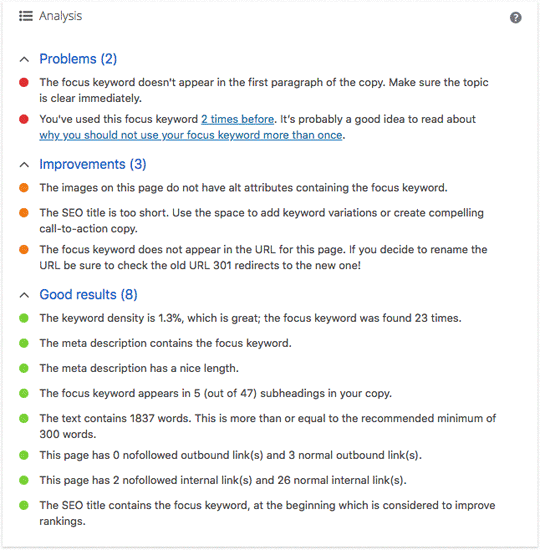 One interesting feature of the All in One SEO Pack is that it is the original WordPress SEO plugin. It is easy to install and configure, making it the ideal choice for SEO beginners, but it also have more advanced features for developers.

All in One SEO Pack is available for free from WordPress.org, and the pro version is available with the individual version for $57, the business version for $97, and the agency version for $419. The pro version includes unlimited downloads, advanced support, video screencasts, and SEO for various categories and tags.

The SEO Framework bills itself as being the fast WordPress plugin. Available for free from WordPress.org, this plugin allows users to use SEO in an automated and accessible way. It's easy to transfer SEO data from another plugin instead of starting from scratch and the plugin is simple to set up.

Some features of this SEO plugin include preconfigured settings, easily sharing content to social media, supporting custom post types, and there are no advertisements. In addition, the plugin works to prevent 404 errors, automatically updates search engines with sitemap changes and much more.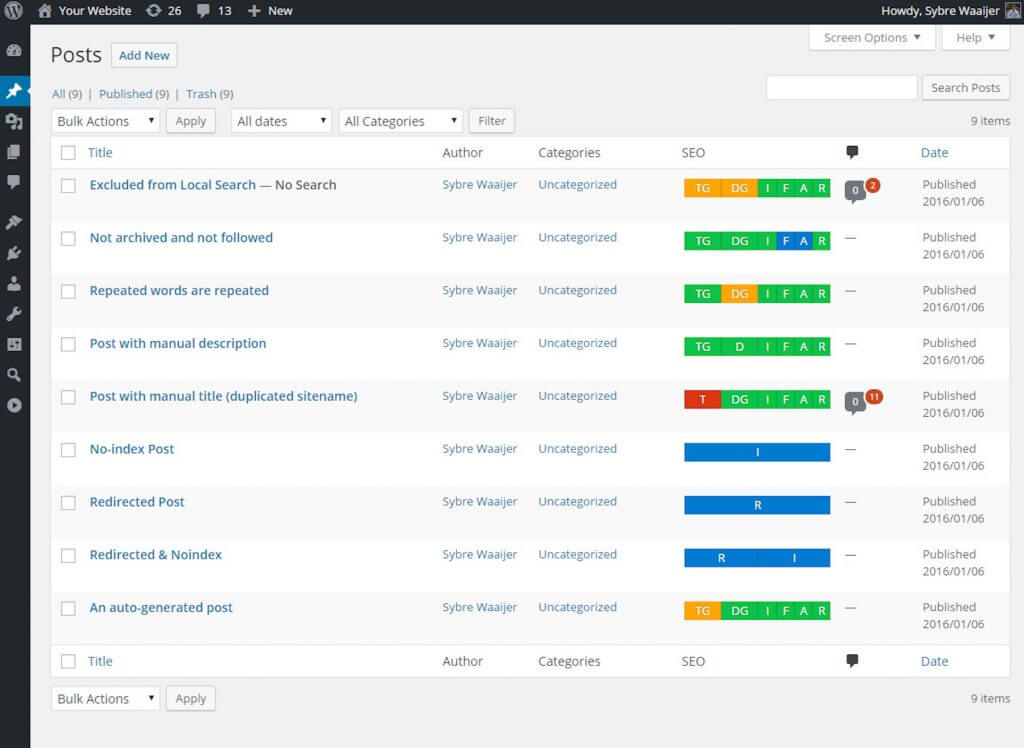 SmartCrawl SEO is an effective SEO plugin from WPMU DEV. Customers can get this plugin for free, or a pro version for $49 a month with unlimited sites. This SEO plugin offers custom branding for both the front-end and back-end of your WordPress website.

Some features of this helpful SEO plugin include a one-click setup wizard, an seo audit and crawl with every keyword update, simple 301 redirects, and easy integration with Moz SEO tools for extra optimization. This plugin boosts page rank and domain authority with user friendly tools.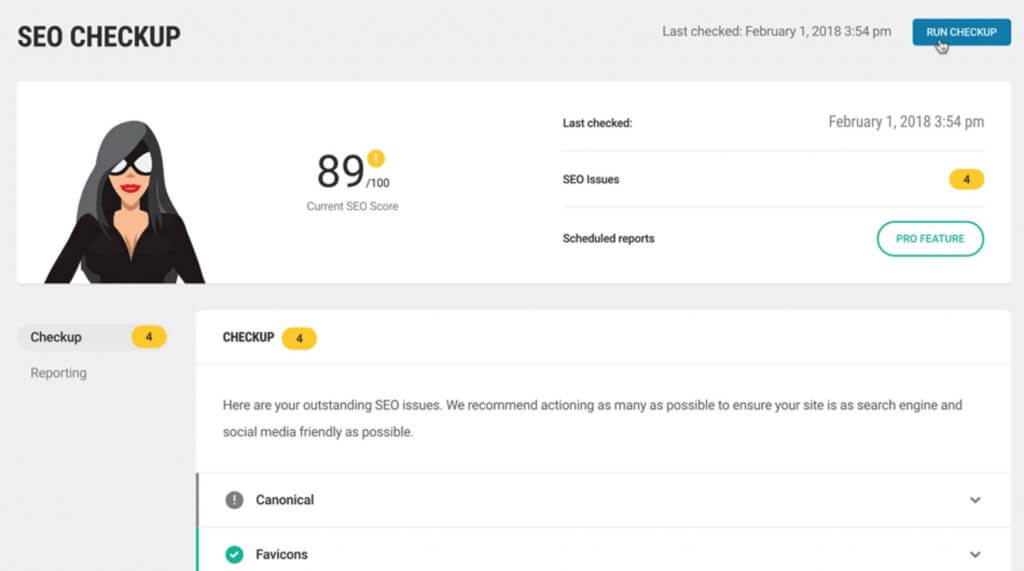 Conclusion

There are a wide variety of SEO plugins available, but the key is to find the best plugin that fits with your business, products, or services so you have the most success. All of these SEO plugins are affordable, highly rated, have excellent user friendly features and a wide variety of full support options.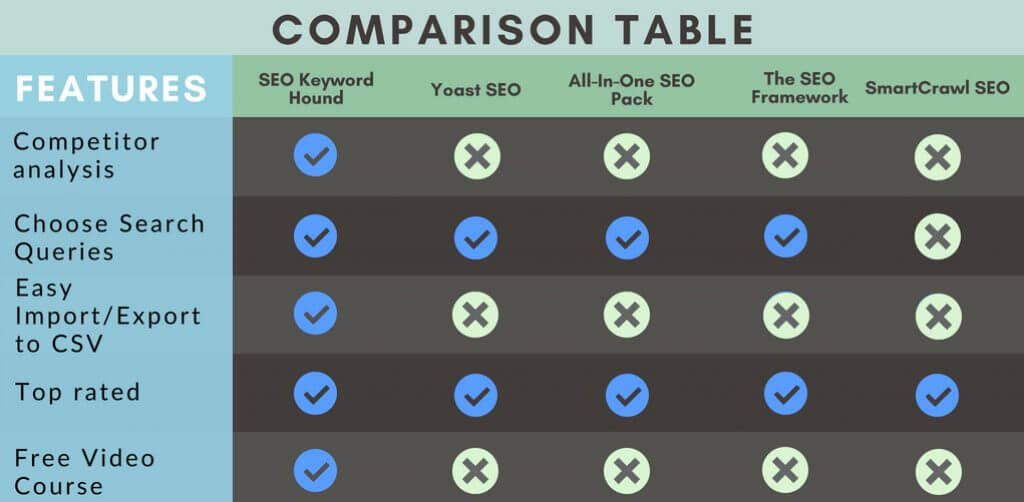 Other WordPress Plugins That Should Interest You