We help you rank higher on Google and Bing!
Do you need to boost your website's SEO but don't have the time or the know-how?
We offer our own expert onsite SEO services for WordPress using the SEO Keyword Hound plugin.
Content Optimization SEO Services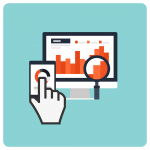 BASIC SETUP – Starting @ $149
Let us speed along your content optimization with an initial setup of the SEO Keyword Hound plugin on your site and list building on a single page (building search query, competitor, and keyword lists).
Plugin setup will be followed by a 1-2 hour Skype meeting to review the tool, any questions you might have, and how to get started with the best keyword strategy for your site or product.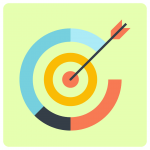 FULL SUITE OPTIMIZATION – Starting @ $349
Leave your optimization in the hands of the experts, and let us do the hard work for you! We offer 3, 6, or 9 month content optimization packages so you can continually optimize your content as search engine algorithms evolve.
Packages include the basic consultation and setup as well as: page content editing and optimization, page metric tracking and analysis, and bi-monthly performance reports.
To get an estimate on prices for a larger number of pages or more complex content, please fill out the form below.
Keyword Hound – Our Flagship plugin for SEO Optimization
Our services include an initial keyword page analysis with plugin setup, as well as long term content optimization packages to make sure your page rank higher.
We use the SEO Keyword Hound for WordPress, a unique plugin built to target specific search queries and keywords to boost onsite SEO performance. Our familiarity with the tool ensures we are able to maximize the onsite SEO potential of your page.
SEO Resources
General SEO
SEO Keyword Hound
Contact Us!
One of our SEO specialists will be in touch soon so we can understand your specific needs and offer you a package that fits your business and site.