Running, cycling, and training. These are the kind of activity that makes us feel alive. And these new tools make it even more interesting and engaging: CreativeMinds has launched three solutions with Strava support! They add exciting functionalities to your WordPress websites. Check these Strava WordPress integrations!

Strava is a social network focused on sports and fitness. It allows athletes to track and analyze their performance and to connect with fellow sports enthusiasts to share experiences and compete.
Routes Manager Strava WordPress Add-on, PeepSo Strava WordPress Add-on and BuddyPress Strava WordPress Add-on are the new tools that use Strava's API to sporting sessions even more fun and social.
Learn more about each of these top tools:
---
Routes Manager powered by the Strava app means that you can connect your athlete profile with you favorite routes on any WordPress website. The possibilities are many.
It requires CM Routes Manager to be activated.
---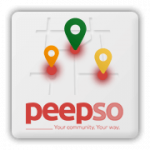 The add-on lets you share a map with your Strava activities directly to the PeepSo Stream.
It includes a widget that shows a more detailed view about the latest activity and a user summary of all activities for a given period of time. A second widget shows the activities of other users.
---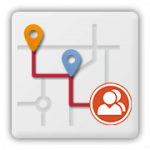 This tool integrates Strava and BuddyPress, another leading open source social networking platform. With it, you can tailor the digital space to your content.
You can use the add-on to share information about your running, cycling, training and other sport activities.
---
Routes Manager Allows users to draw routes and generate a catalog of Google Map routes and trails with points of interest (locations).
Some of its features include: a routes index page, KML and GPX support for importing and exporting routes, weather information, moderation and notifications, multiple shortcodes for customization, and more.