Every business can benefit immensely from sharing content online. The reasons are many: increased brand awareness, lead generation, SEO improvement, engagement, and a boost in sales, to mention a few. Consumers that receive relevant and high-quality content will see the business not only as a company but as a trustworthy partner. But how to reach the audience?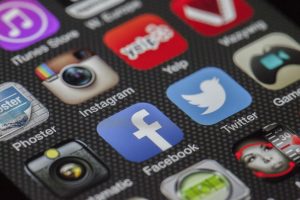 There are some platforms that simply can't be ignored, such as YouTube, for videos, and Facebook, for pretty much everything.
But the alternatives are many: social media platforms, content creation services with sharing features, content aggregators, and more.
So, below we curate the fundamental platforms and also some hidden gems. If you are in a rush, you can skip to our Cheat Sheet!
---
Versatile Platforms For Sharing Content
---

It's the first stop of virtually every social marketing professional nowadays. It allows sharing diverse types of content, from text to videos, and is ideal for connecting directly with the customers.
Posting to the Facebook company page is the first step: users populate a copious number of communities and can be reached directly there. Also, its paid service, Facebook Ads, lets the user target specific groups based on demographics and interests. An example post:
Works as a kind of older brother to Facebook. LinkedIn has sharing and engagement as well, but here the focus changes to corporate networking.
The professional social network also has a blog publishing platform. It's especially useful for influencers who wish to share their expertise and know-how about topics such as leadership, innovation, and economics, among others.
---

The microblogging platform changed the way many people communicate online with its 140-character limit (which it plans to
increase to 280
).
Twitter is ideal for quick updates and lets business interact directly with customers.
One example tweet:
Read what seasoned developers have said about Magento's newest version: https://t.co/KlsfsQXKs1

— CreativeMinds (@CMPlugins) October 25, 2017
---
While definitely underused, Google+ still has a solid number of users: around 400 million active users). Also, it's been reported multiple times that content posted on it gets indexed instantly by Google, which is a blessing for SEO.
---
This mixture of social network and marketing automation tool is designed to generate traffic. It works by matching content creators into "tribes" that help each other by referring the audience. Triberr includes paid options for boosting content.
---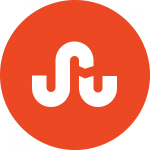 It's a discovery enginge, specialized in providing recommendations to its user. As the name suggests, it relies on randomization, but not only.
If the content you shared is interesting enough and well received by the users, the platform makes sure other people have more chance to stumble upon it.
---
Media Websites
Many bigger media and press websites allow users to submit their content. Some examples are:
These organizations tend to have stricter guidelines and a reviewing team that filters irrelevant or overtly promotional material. As such, they demand extra time and effort to work with and sometimes specifically tailored content. The result, however, is credible exposure and SEO.

---

Content Sharing Platforms for Specific Media

---

Visual content is becoming increasingly important. Research has found that 4 times as many customers would rather watch a video about a product than read about it. And that study is from 2015. Hardly any other reason is needed.

---

With over 80 million photos shared daily, instagram is the king of photo sharing. It is strongly related to lifestyle and consumerism content, being adored by brands such as Coca-cola and Mercedes Benz. It has said that its users are two and a half times more likely to click ads than on other social media.

---

This imagetic social platform is promising for those who sell visually engaging products. The predominantly feminine user base (81%) is one of its main characteristics. Posts are "pinned" into different topics, making it easy to organize and direct content.

Below, one example Pin from CreativeMinds:

---

The platform hosts over 370 million short-form blogs. The community is engaged and, while it's not seen as one of the top choices for marketing, it has promising multimedia features.

---

Crafted for newer generations, Snapchat reaches majorly users younger than 34. It is a powerful tool for getting closer to the customer. By offering a one-on-one channel with him or her, the company creates a more relatable image.

---

The blogging platform hosts posts on contents that range from politics to cooking. It's a safe bet for those who want to showcase research, reflections and opinion with a personal voice.

---

Slideshare is the current reference for sharing online presentations. One of its most alluring features is the creator tool. But what really motivated LinkedIn to buy it in 2002 is that the service has a big and active community.

---

Part creation platform, part community, Visually is dedicated to infographics and general visual content.

It allows embedding, which is ideal for social media, SEO and content sharing.

---

Honorable Mentions

BlogEngage for sharing blogging content, ScoopIt, for a paid content marketing automation service, and Kinja, to create blogs in the same platform as popular websites LifeHacker, Gizmodo, and Kotaku.

---

Content Sharing Platform for Niches

Businesses with a strong presence in specific industries should look for online communities that concentrate users while allowing them to engage and curate content. Luckily, there are plenty to choose from.

---

Known as the website that can "break the internet" because of its ongoing traffic, Reddit has an immense user base organized in groups with well-defined themes.

The redditors expect a genuine and sales-free environment, so it's essential to follow each subreddit's rules in order to post. Otherwise, you will be swiftly banned.

---

Quora

This collaborative forum was purposed to help users having their questions answered. Profiles an responses are ranked in a community-like feature. The best thing? The number of topics is immense.

---

Honorable Mentions

There are alternatives for an even more focused approach: platforms dedicated exclusively to certain subjects, like Well-being (Affimity), Marketing (InBound), Development (DZone), White-hat Hacking (Hacker News), Small Businesses, and Design (Design Float).

---

Cheat Sheet

Overloaded with information? We understand! That's why we created this Cheat Sheet for sharing content and boosting SEO. Enjoy!