With the rise of social media, publishers can no longer afford to just broadcast information to users. We have to engage with people. We have to build conversations, deepen relationships and encourage customers and readers to talk to each other. We have to make them feel part of an exclusive club.
Mark Zuckerberg built a fantastic platform to enable people to do just that. If you want to keep in touch with a cousin in Canada or an old friend in Finland, it's perfect. But if you're a brand or a business trying to get people to focus on you, it comes up short. Even if you can make it through the platform's Edgerank filters, your post will compete with hundreds of other posts for your followers' attention. American Facebook users typically "like" more than 70 brands on Facebook. Average organic reach for these brands is now just 2.6 percent.
Build a Community Around Your Brand or Product With PeepSo
So if you're thinking of building a community around your product, there's a strong argument for creating it not on Facebook but on your own website. You'll get your customers' full attention. You'll get the data on their preferences and their interests instead of giving it to Facebook. You'll get the revenues from any advertising earnings or sales. And you'll have full control over privacy settings.
Publishers on WordPress have long had one way to build that community. BuddyPress gave publishers a social infrastructure but anyone who has used it knows its limitations. It's old and clunky, and well past its prime. PeepSo is a new plugin that gives WordPress publishers many of the features of Facebook but built right into WordPress.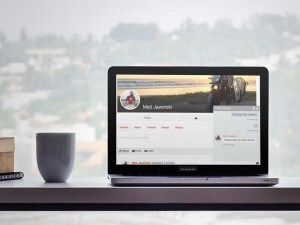 What Can You Do with PeepSo?
Members can sign up, create profiles, publish posts, share pictures and videos, "like" and comment on the content they see in their own stream, and interact with other people who share a single common interest. It's like a members' club, modeled on Facebook but placed on your website. You can see what it looks like here.
Launched in mid-2015, by a team with many years of experience creating social networking applications, PeepSo comes with a number of plugins. The Core is free and provides most of the essential elements a community needs, including profiles, posts, shares and comments. It's a very easy way to get started. In addition, PeepSo has eight other plugins that extend its functionality:
FriendSo lets members add each other as friends and set privacy restrictions on stream items and profile fields. It also puts an "Add Friend" on the profile cover and lists the friends available.
PicSo and VidSo share photos and videos on the stream and in messages. The images and videos open in a modal window where users can place comments.
MsgSo adds private messaging between members. With the appropriate plugins, those messages can include photos, moods, videos and location attachments.
LocSo shares locations using a map generated automatically and displayed on the stream.
TagSo allows members to tag friends in posts, extending reach and building engagement.
MoodSo shows up to sixteen different moods on a stream, expressed with cool emoticons.
ChatSo is an add-on to the messages plugin that introduces a real chat feature to your WordPress site.
The plugins can be purchased separately or as bundles but PeepSo is currently giving away Moodso, Tagso and Locso for free together with the Core.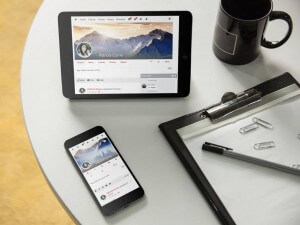 You can try them all out with no risk; the license won't renew unless you ask it to. It's also been tested with all of the biggest themes so you shouldn't have any problems adapting your community to your look and feel…
There's really no excuse for companies not to turn their customers into active communities today. And now that WordPress has its own effective, attractive and functional community plugin, anyone with a WordPress site should be giving it a try, and talking to their audience.
Check out PeepSo Live Demo and Community
You can try PeepSo now on their live demo or join their community and see how it works, register, post a few things, chat with some people!