This is an overview of the glossary ecommerce plugin for the Tooltip Glossary plugin for WordPress. We decided to name it Tooltip Glossary eCommerce plugin, because one of it's most important features includes the ability to work with WooCommerce and display Amazon Product Recommendations inside floating tooltips.
The Amazon Product recommendations offer a way to display product recommendations per a specific term within one of Amazon product categories. This is ideal for the tooltip glossary. On the glossary settings Amazon interface includes the ability to define the size of the product recommendation widget and the default category of products.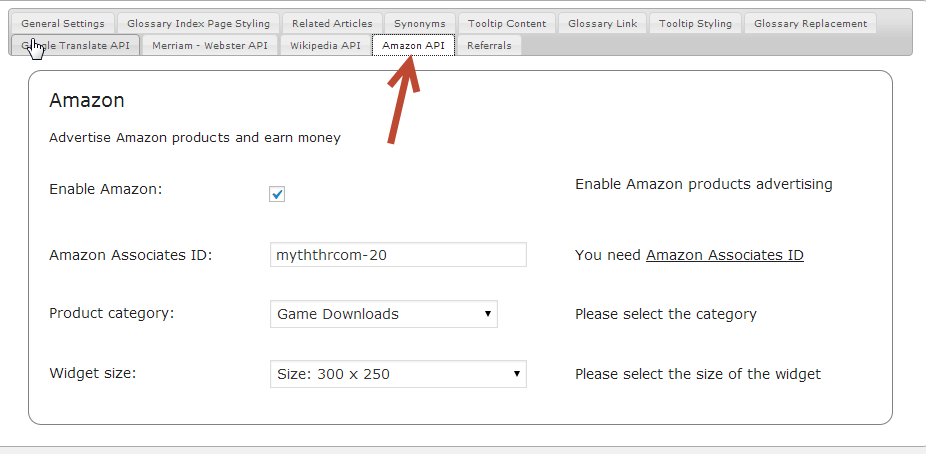 Within each glossary term the user can define the category of products and change it from the default category. This default category is defined in plugin settings and also the size of the product recommendations widget. This recommendations widget is located on the right side and has a dropdown menu.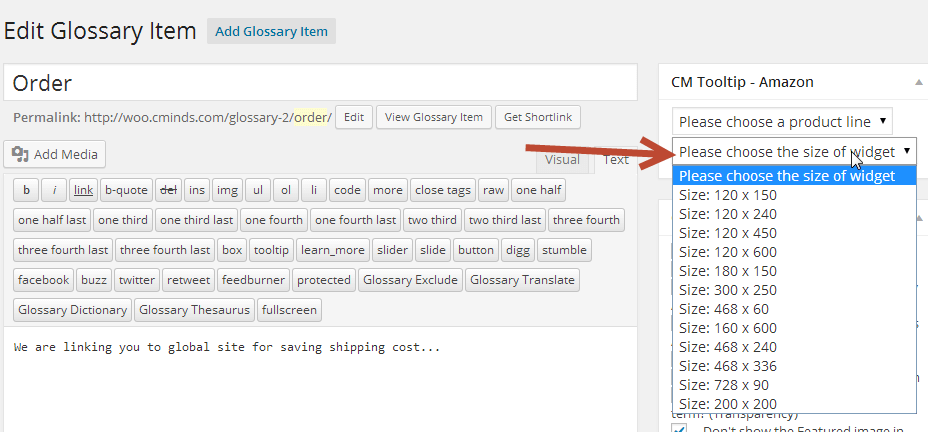 The outcome is a tooltip like widget which displays the term definition on each page or post. The tooltip widget is visible once a user hovers of the term on mouseover. This means that the user doesn't have to reference the index page to view the term they want.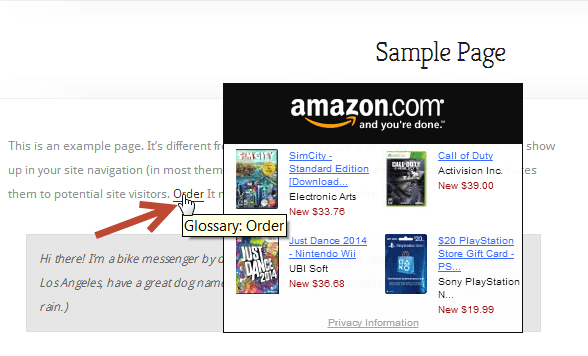 The most recent version of the glossary ecommerce plugin includes additional features like Wikipedia integration. There is also audio and YouTube video integration, term tags and much more.For a list of the overall features, check out the glossary ecommerce plugin product page.