Having a FAQ webpage is an essential part of any Magento store. The existence of a FAQ webpage allows users to easily find answers to questions about your products or services, all located in one convenient place. Magento FAQ extensions also eliminate customer frustration and resolve issues quickly without the need of a customer support team.
The FAQ extension easily adds a helpful frequently asked questions page to your website, which can be fully customized and easily searchable. FAQs can also be grouped and searched by categories and subcategories in the case of websites with a large volume of content.
1) Fancy FAQ Extension
The Fancy FAQ Extension from CreativeMinds is a highly rated and responsive FAQ tool, that allows users to easily search for content by categories using an autocomplete search bar. The Magento 1 Fancy FAQ extension is $59 for one live site and two test hosts and the enterprise version is $199 for one live site and two test hosts. There is a one year full license and support with all updates as well with purchase.
This extension allows the FAQ page to be updated frequently whenever new questions or answers need to be addressed. Admin can easily create and manage the page, as well as questions and answers and categories on the FAQ page. Admins can also select which question categories should appear and in what order they will appear on the page.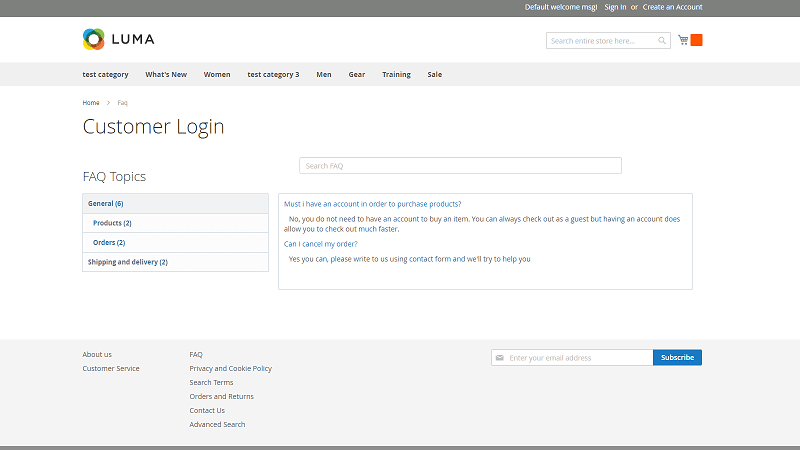 This is another example of the Fancy FAQ page: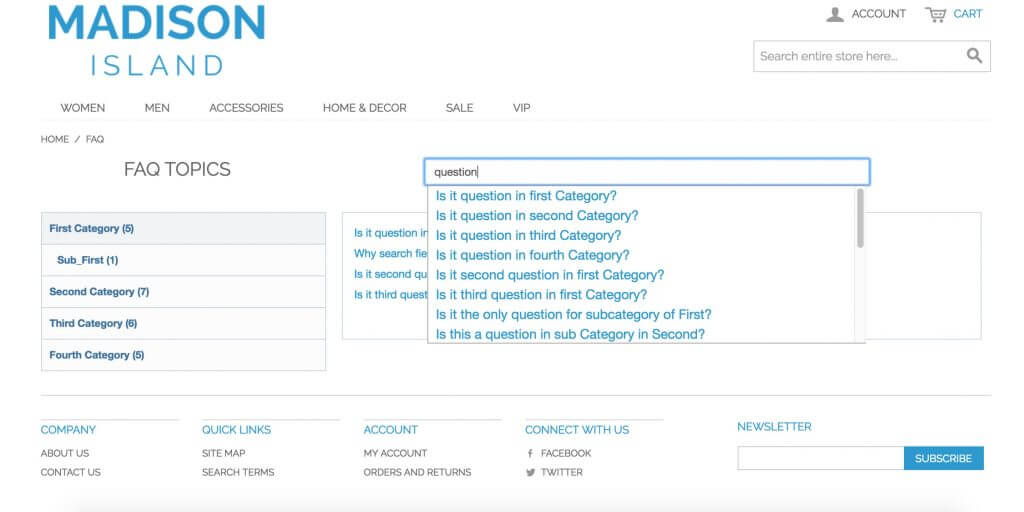 The FAQ page can also be setup like this: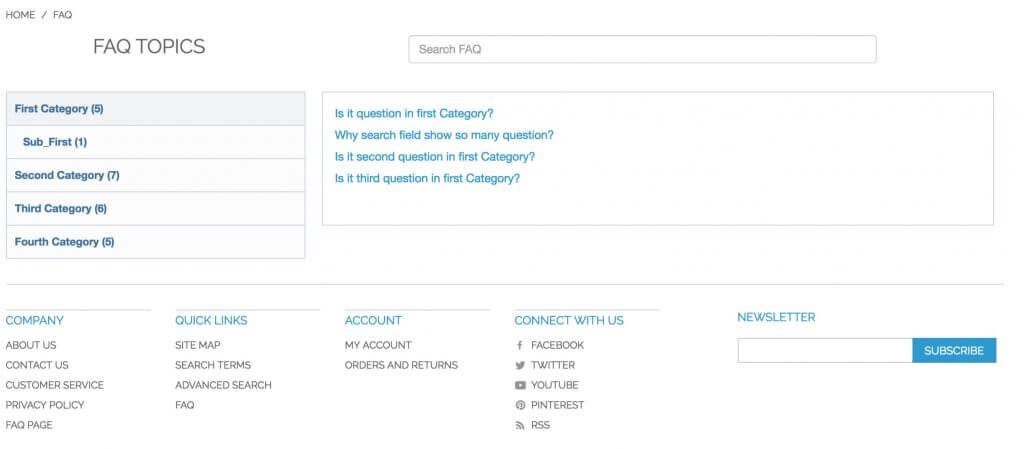 The Magento 2 version is similar, although the price is $79 for one live site and 2 test hosts. The enterprise version is $199 with 1 website and 2 test hosts and users can add an installation fee for $59.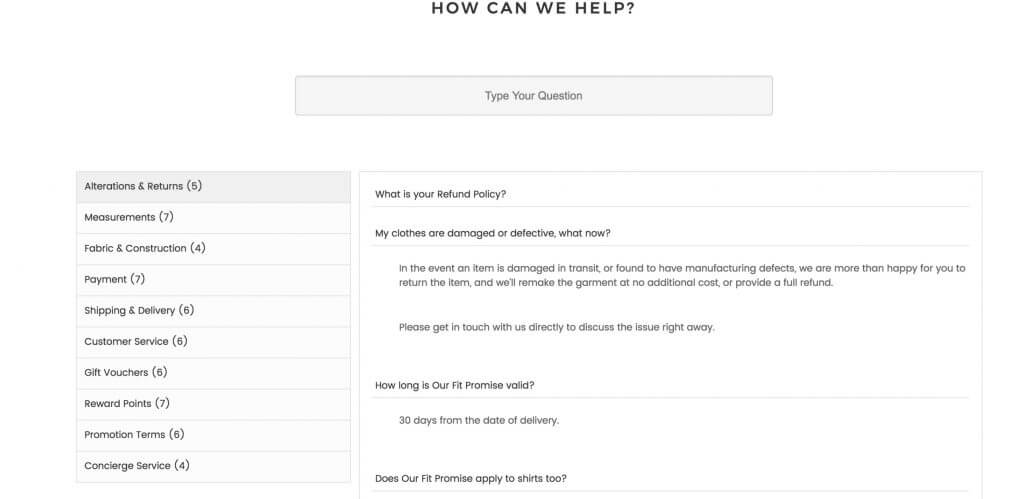 2) Easy FAQ
The Easy FAQ extension by MageWorld is a top rated FAQ extension for Magento. It's currently available for all versions of Magento 1 for $79. This FAQ extension allows users to enter key words into the search bar to find any FAQ quickly, as well as simply submit questions they have to be answered.
It is also possible to collapse or expand the questions and answers to make viewing more selective and not overcrowd the FAQ page.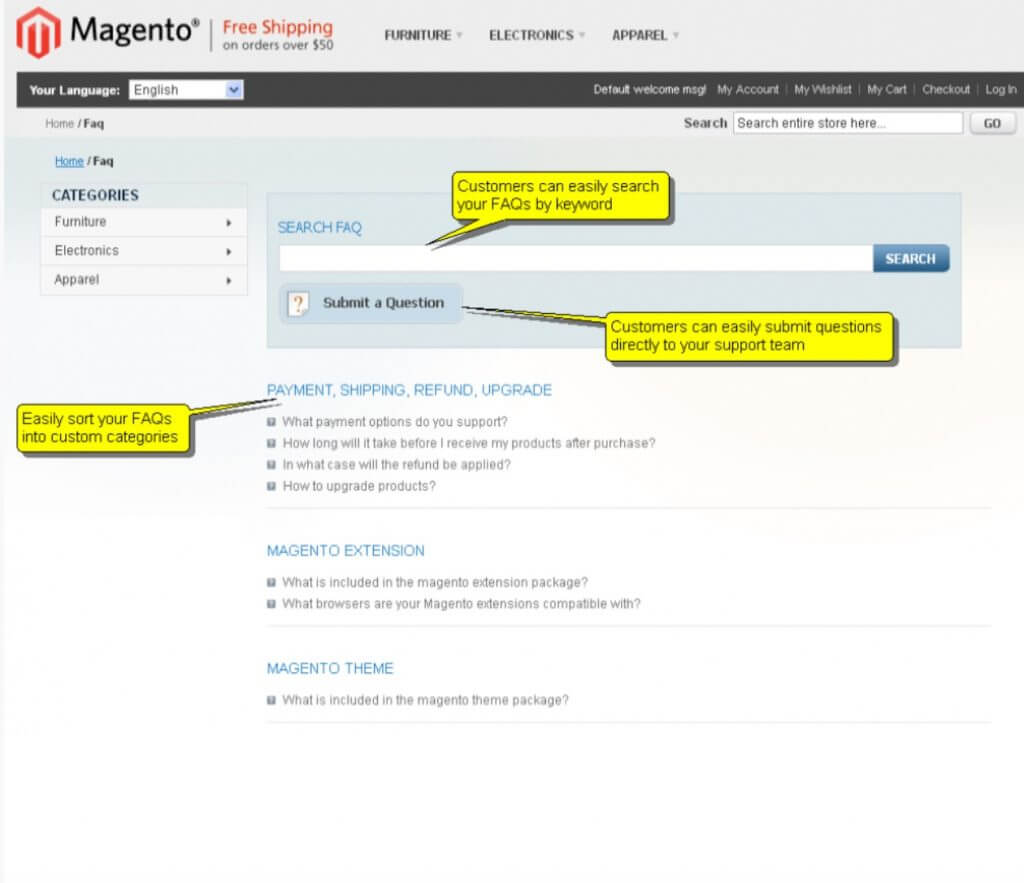 This extension is very user friendly to install and upgrade, and admin can fully customize it with CSS. Easy FAQ has extensive front-end and backend features and includes informative documentation for all users. This extension includes a lifetime of support and upgrades, a plethora of screenshots and is a five star rated extension for FAQ products.

3) Magento FAQ & Product Questions Extension
The Magento FAQ & Product Question Extension from Amasty is a top rated FAQ extension that allows users to write questions directly on a product or service page and get an immediate response. The product retails for $99 and the enterprise version is $299, with the first three months of support completely free. There are additional support packages for a cost as well as an installation fee, but updates are free for life.
The extension includes in-depth user guides, interactive demos and helps with SEO friendly URLs. Admins also have the ability to rate answers, attach files or images to answers, customize the layout and much more. Social sharing buttons can also be added to product pages.
4) Faq
Faq is a customer support driven FAQ extension for Magento. It is currently available for Magento 1, and exists to solve pre-purchase customer queries in a prompt manner. Admin can simply add, edit or update the FAQs at any time.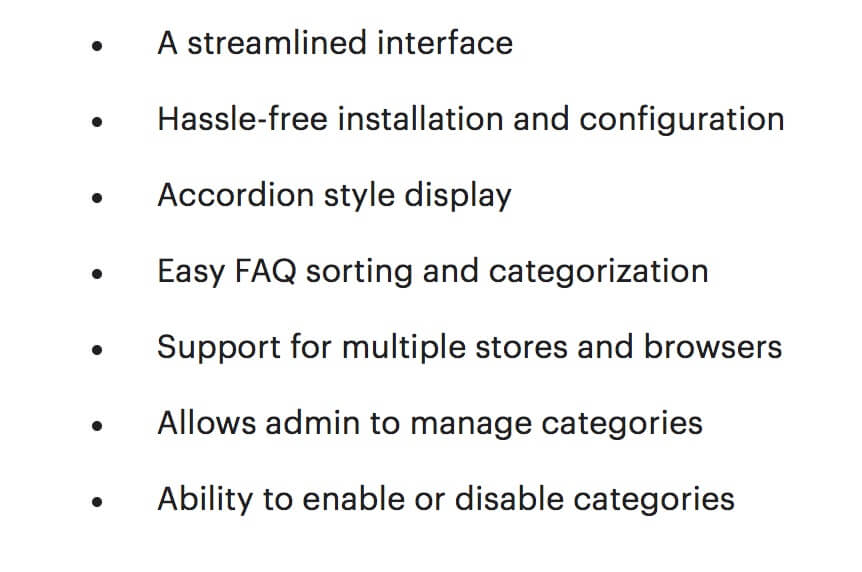 The Faq extension is a streamlined interface that is fully customizable, and features and accordion style display. There are lots of helpful documentation and screenshots and a one month service agreement can be purchased for $10 as well.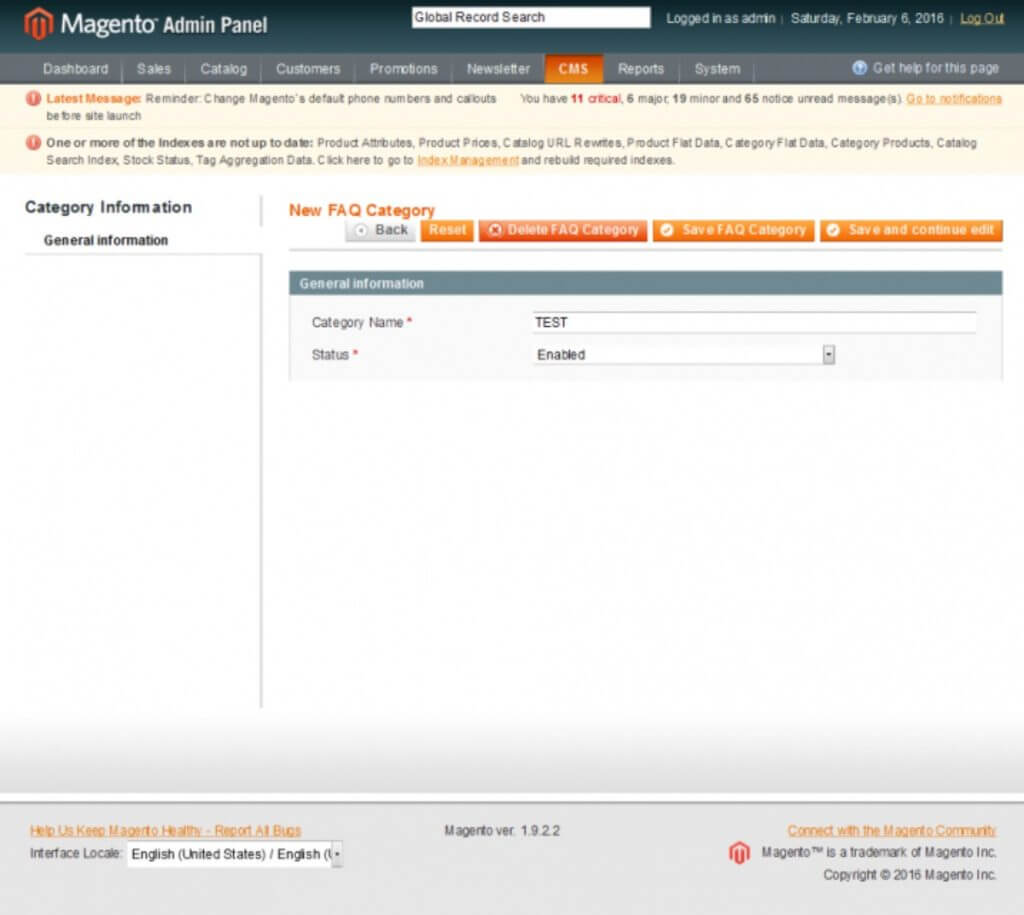 5) FAQ Knowledge Base
The FAQ Knowledge Base extension is a powerful FAQ option for Magento 1 users. It features an SEO friendly system with a responsive interface. The cost is $199 with free support for 90 days, with fully customizable features. There are extensive screenshots as well as both front-end and back-end demos.

This extension allows admin to define the listing structure of the FAQ section as well as allow for image uploading with questions and an extensive rating system for answers. FAQs have the ability to be found by date posted or by rating received.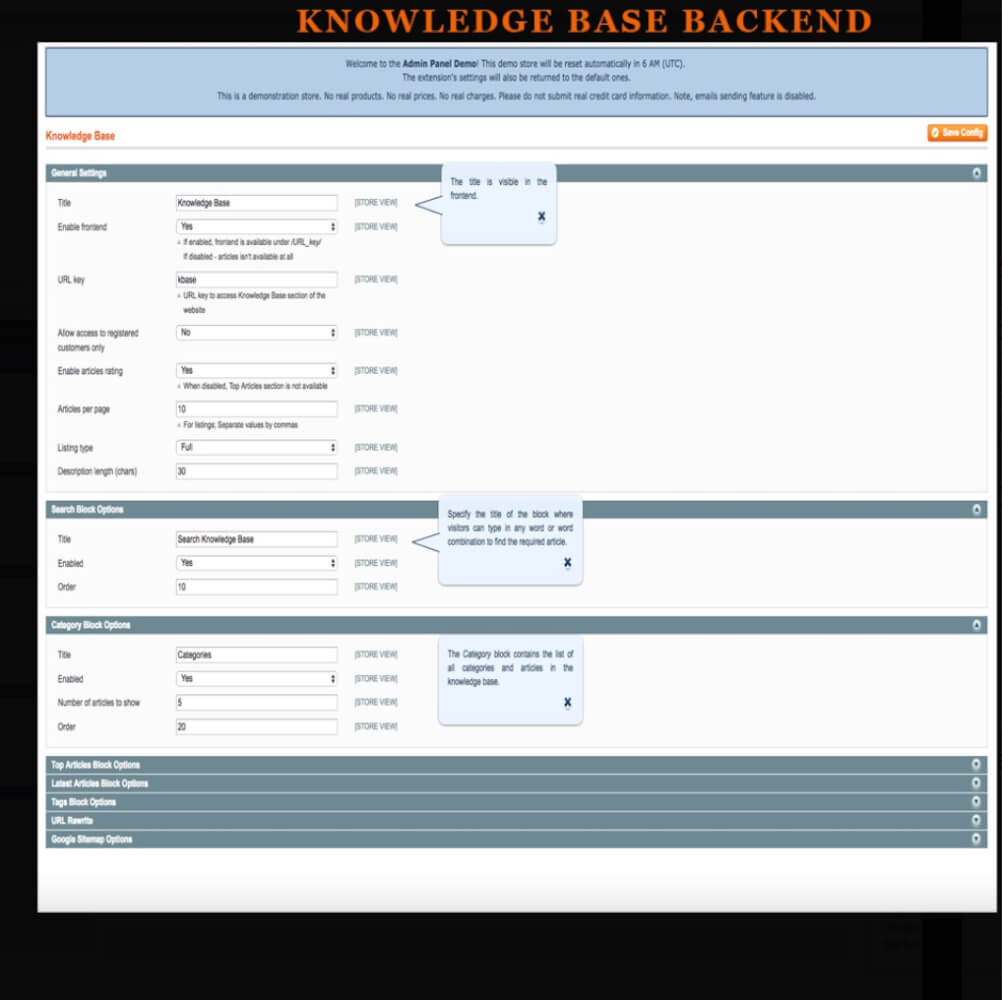 6) Knowledge Base for Magento
The Knowledge Base for Magento extension is available for both Magento 1 and Magento 2 for $199 each. This innovative extension allows for searching by categories for FAQ, and fully configuring the extension in the backend to fit your product or service.
This knowledge base allows admin to attach articles to FAQ answers, enable a rating system, create tags and multiple categories. There are helpful demo videos, documentation, and articles to further answer any questions users may have about the extension or its features.
Conclusion
In conclusion, having a FAQ extension on your website is a given and it's important to choose the correct one. All of the extensions featured in this list include recent updates and unique features that make them top rated choices and excellent options for all types of businesses.