Glossary Solution
Simple and easy tailored solution to create a glossary knowledge base
Host a multimedia directory of definitions where users can discuss and collaborate
The Glossary WordPress solution includes tailored-made index and term pages with custom fields and moderation support, installation and design assistance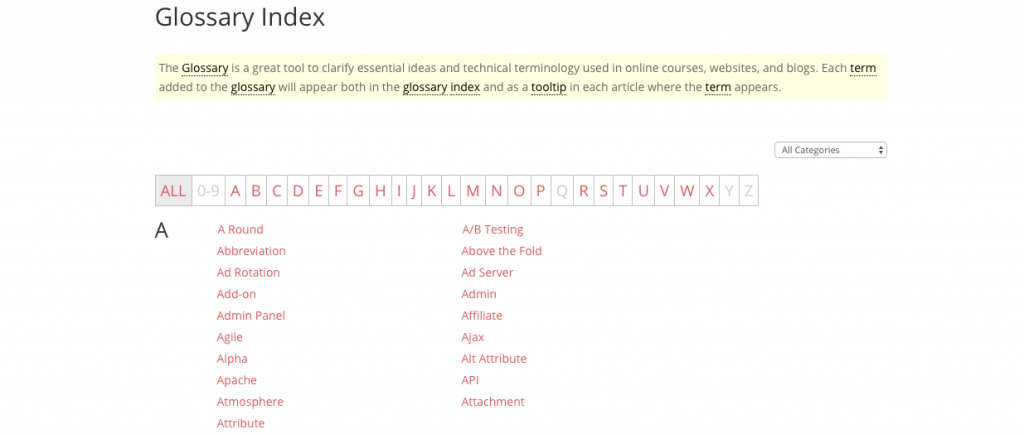 How Can a Glossary Solution Help
My Organization or Community
A Glossary Solution is a complete knowledge base and information hub.
Generate a glossary with terms that are also shown via tooltips on mouse hover. Fully control how the tooltip looks and what it shows.
Add images, videos, custom fields and related links to unique term pages, boosting SEO.
Register users and let them discuss and suggest definitions on each term page. Moderate all submissions before publishing.
Allow definitions in different languages to create the ultimate dictionary.

Community Wiki
Create a wiki detailing a topic in multiple neatly connected pages
Register users with different permissions and allow them to discuss and suggest each definition
Add images, videos and custom fields to term pages
Show beautiful tooltips on mouse hover
The Glossary Solution is perfect for niche communities

Multilingual Dictionary
Add multiple definitions for each term
Display images, videos and comments across all pages
Show a fully customizable tooltip when visitors view important terms across the site
Apply categories such as "noun", "technical" or "slang"
Perfect for education institutions and researchers.
What Should I Expect From This Offer?
The Glossary Solution offers you the complete package.
We contact you to learn about your requirements, install and configure the solution on your server and provide support during the whole process.
The basic package grants you a site with tailor-made glossary and term pages, a registration module and forums on each term page.
The tooltip is fully customizable: choose how it looks and what it shows.
You can choose to moderate user suggestions or apply them automatically.
If you have extra requests, we work on the most cost-effective way to implement them.
Process: How We Match Our Glossary Solution To Your Needs

Call About Requirements
We have an in-depth conversation about your needs and turn them into a plan

Developing Missing Components
We adjust our solution and add any missing functionality to match your requirements

Selecting the Tools
We choose from our wide range of existing plugins and proprietary modules

Testing
We test our package to make sure it matches the initial requirements

Planning
We agree on an implementation plan with clear milestones

Installation
We install our solution on the target server and in a testing environment if needed
Glossary Solution Out-of-the-box Functionality

Installation and Configuration
Install and configure our solution on your target servers

Customizable Tooltips
Show beautiful tooltips on mouse hover

Discussion Forum
Let users post questions and vote in multiple forums

Flexible Glossary Page
Tailor-made index glossary page

WPML Multilanguage
Add multiple definitions via the WPML plugin

Application Design
We assist with implementing a new professional design on the section dedicated to the library

Unique Term Pages
Add images, videos, links and footnotes to each term page

Register Users
Register users via a customizable and beautiful form

Training Session
If you feel overwhelmed, we can have a single one-on-one session to show you the ropes
Glossary Solution Costs
Glossary Solution Configuration and Installation
Turnkey Solution
$899


Buildup, Configuration and Installation
Requirements analysis session
Fully customizable index and term pages
Unique term pages with multimedia content
Tooltip showing exactly what you want
Custom fields based on your needs
WPML integration for multiple languages support
Discussion forum for each term
Users can register and suggest
Moderate every user suggestion
Member templates design and adjustments
Up to 10 hours of additional development
All required CM plugins and addons license
Installation and configuration support
Online training session
Purchase Now
Our Solution Includes the Following
WordPress Plugins With All Their Add-ons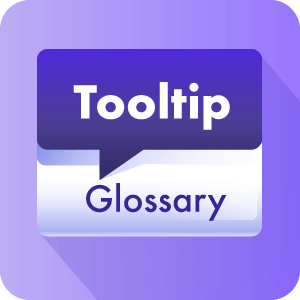 Tooltip Glossary
Build a dictionary, encyclopedia and wiki with pop-up tooltips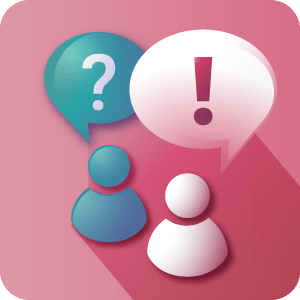 Answers Forum
Build a community discussion forum where users can interact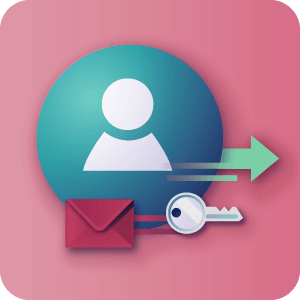 Registration
Manage invitations and add a customizable user registration pop-up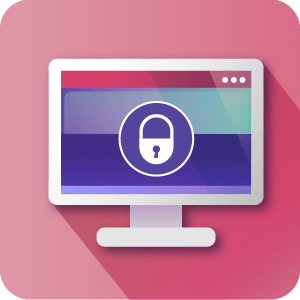 Content Restriction
Restrict content access by user and user role on WordPress sites