Holidays are coming. As anyone who works with sales knows, this is a big deal, as most stores take months to prepare for these few weeks when customers go on shopping sprees. It's a time for increased sales, but not only: it's also an opportunity to benefit from the increased engagement to gather reviews.
Why are reviews important? They build trust and credibility. And there is data to back this up.
People who look at user reviews, photos and Q&A convert 161% more than people who do not look at these user-generated content, according to a research by Yotpo involving 200,000 stores.
The study found out that providing reviews, photos, and Q&A increased trust and conversion across the five analyzed industries.
The increase in conversion ranged from 81% in Electronics (rising from 2.62% to 4.73%) to 207% in Apparel (2.07% to 6.37%).
This information makes it crystal clear that reviews are a valuable asset to any webstore. However, it's not always easy to engage users to write one. So, what to do?
Product Review Incentive Extension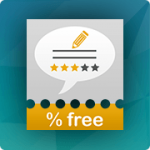 The Magento extension Product Review Incentive is a tool that encourages customers to give that precious feedback. It does this by allowing the store admin to automatically send product review incentives to customers after they complete a purchase.
The admin can then create a rule for generating a unique coupon code that is activated after a customer product review is moderated and approved. This encourages product reviews and increases customer satisfaction.
Some of its features: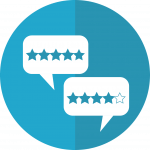 Automatic Coupons: Send coupons automatically to customers who left a product review.
Total Control: The admin can moderate reviews and control whether they go live on the store product pages.
Usage Reports: The plugin provides full reports on the sent coupons for easy tracking on their usage.
Customizable Email: The email messages that are sent to the users are fully customizable with HTML and shortcodes.