We are excited about a new WordPress translation plugin we've developed that is based on our Tooltip Pro, and is soon to be released.
This new plugin features multilingual support from sources such as Google Translate and the Merriam-Webster Dictionary, and Wikipedia.
Here is a quick look at the Google Translate API settings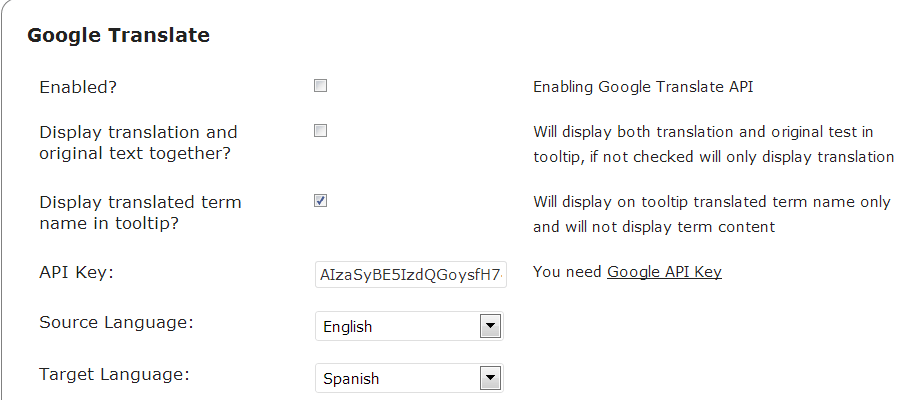 Here you can define how the translation feature works in relation to several different ways. This is a nice example of how to display tooltip content when it is translated into the set target language of your choice.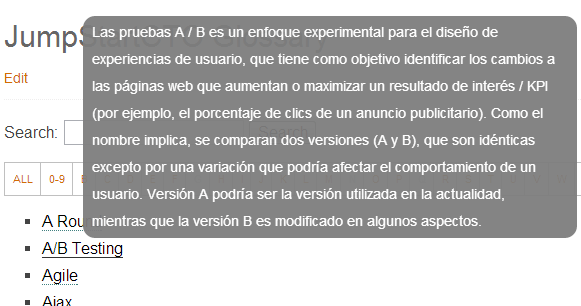 Merriam-Webster has a relatively new API so we decided to include both the dictionary and the thesaurus in the Tooltip Glossary plugin.
Here is our initial plugin setting (this will be changed in the future to support even more features)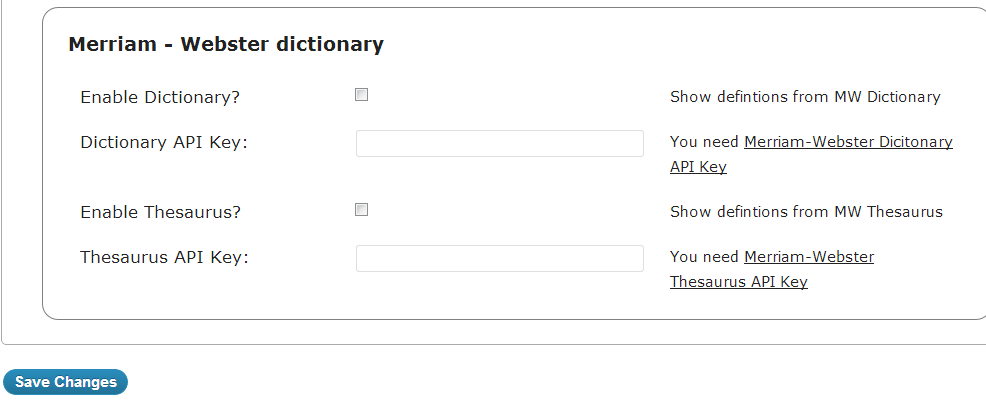 Here is another example of how to show a term's definition as it is taken directly from the Merriam-Webster dictionary, as a feed inside your glossary term page.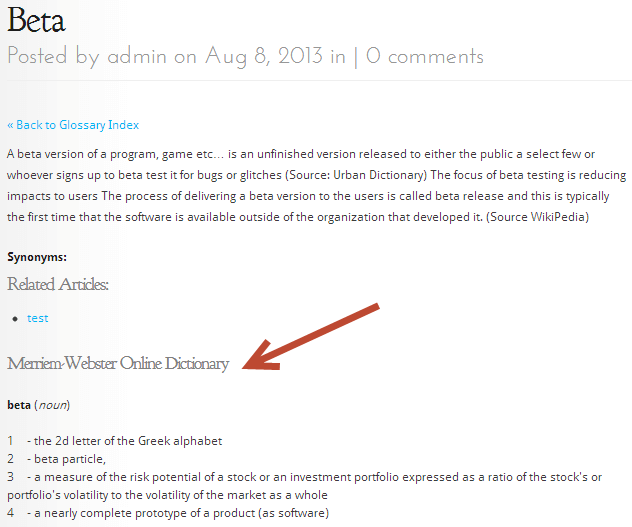 This new plugin is expected to be released by the end of September 2013, contact us to be put on our mailing list for updates on this and more!