We are so excited to say that today marks the launch of our brand new SEO Keyword Hound plugin! This unique WordPress SEO plugin is the result of over a year of hard work by our research and development team, and is the latest in our stellar 100+ WP plugin lineup.
A cutting edge SEO tool, the Hound helps you rank higher on Google and Bing SERPs by highlighting juicy keyword opportunities you've been missing, simply by comparing your keyword use with your competitors'.
With many features to track and manage keyword optimization on the page and site level, the Hound is an ideal tool for any WP SEO practitioner. Get keyword quantity, location, and density data side by side with your content, to streamline the optimization process.
The Hound addresses the challenge of keyword list building and content optimization like no one else, making the plugin a great complement to Yoast or other SEO tools, or a fully functional optimization tool on its own.
By placing optimization efforts alongside important page metrics, the SEO Keyword Hound helps you constantly learn with which keywords search engines love, and which ones they don't.
And what's even more exciting? For one, The Hound is alive – it will receive regular updates and fixes. Also, it will soon get the help of a super power boost. CreativeMinds is building a SaaS tool to further boost the keyword analysis capabilities of the Hound. Stay tuned ;).
SEO Keyword Hound Features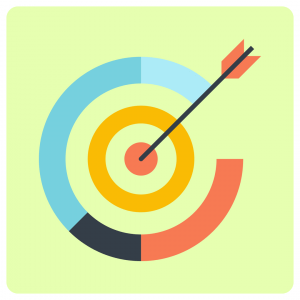 Powerful Keyword Tracking – Monitor keyword KPIs on the micro level (individual pages) and macro level (sitewide).
Unique Competitor Comparison – Compare your page's keyword incidence, density, and location with your competitors.
Smart Notifications – Set reminders for page owners to check page stats and regularly optimize content.
Easy Import/Export – Quickly manage keyword and competitor lists through CSV import and export.
Great Integrations – Integrated with Google Analytics and Moz.
A Little SEO Keyword Hound Backstory

The SEO Keyword Hound has been in development for more than a year. It grew from a mixture of internal needs for a SEO tool and a realization that such a great fit didn't exist in the market.
"We were battling with improving SEO ourselves and couldn't find the right solutions. We had to use many spreadsheets and develop small tools", explains David Rashty, founder of CreativeMinds.
One of the hurdles is the lack of tools that track keywords in an efficient and easy to use way.
"And SEO Keyword Hound solves that: it lets you manage keywords on the same page the content is, letting you focus on improving your SEO," says David.
Marcin Dudek, lead developer responsible for the project, is confident on the power of the tool: "I'm convinced it can revolutionize the general level of SEO across the WordPress pages."
He also highlights its potential: "When we add our planned integration with cloud services, it will be even better."
SEO Keyword Hound Resources
The world of SEO can be daunting, so we offer a great deal of resources to help you. These include:
Blog posts to help you how to improve your SEO Skills. Read them here.
A fully-fledged documentation guide. Read it here.
Additionally, purchasing The Hound grants access to a 80+ minute comprehensive Video Course, covering from basic SEO concepts to advanced Hound features.
We can also help you one-on-one! We now offer content optimization and on-page SEO services, making your life much easier. Learn more