Booking System Solution
Simple and easy tailored solution to manage calendar bookings
Host multiple calendars and moderate appointments and events with multiple spots for your clinic or business.
The Booking System WordPress solution includes payment and moderation support, installation and design assistance


How Can a Booking System Help
My Organization or Community
A Booking System is a complete appointment hub.
Host several calendars with multiple spots for each event and different availabilities.
Discuss each request with visitors.
Give your staff unique calendars and charge visitors for booking spots.
Export the calendar to Google Calendars via one-way iCal sync.
Display your company or store location with a Google Map.

Beauty Salon Appointments
Display beautiful calendars on your business WordPress site.
Create unique calendars for each beauty professional
Charge visitors for booking spots and notify them once payment is confirmed
Show calendars on mobile devices
Perfect for growing small business

Corporate Event Planner
Manage all company events from one dashboard
Create multiple calendars: Sales Pitches, Party Planning, Department Meetings etc.
Let staff discuss on each event page
Easily create WordPress users for staff members
Perfect for medium to big businesses
What Should I Expect From This Offer?
The Booking System Solution offers you the complete package.
We contact you to learn about your requirements, install and configure the solution on your server and provide support during the whole process.
The basic package grants you a site with multiple responsive calendars.
You can choose to charge users for submitting booking requests.
If you have extra requirements, we work on the most cost-effective way to implement them.
Process: How We Match Our Booking System
Solution To Your Needs

Call About Requirements
We have an in-depth conversation about your needs and turn them into a plan

Developing Missing Components
We adjust our solution and add any missing functionality to match your requirements

Selecting the Tools
We choose from our wide range of existing plugins and proprietary modules

Testing
We test our package to make sure the it matches the initial requirements

Planning
We agree on an implementation plan with clear milestones

Installation
We install our solution on the target server and in a testing environment if needed
Booking System Out-of-the-box Functionality

Installation and Configuration
Install and configure our solution on your target servers

Mobile Responsive
Show calendars on both computer and mobile devices

Application Design
We assist with implementing a new professional design on the section dedicated to the library

Multiple Calendars
Display a series of unique calendars

Payment Support
Charge visitors for booking spots and notify once payment is done

Training Session
If you feel overwhelmed, we can have a single one-on-one session to show you the ropes

Custom Visuals
Customize the calendar look to match your site's identity

Register Users
Register users via a customizable and beautiful form

Support and Documentation
We provide in-depth documentation covering every setting present in the tools
Booking System Costs
Booking System Configuration and Installation
Tailored Solution
$899


Buildup, Configuration and Installation
Requirements analysis session
Multiple responsive calendars
Each user gets a calendar
Import and export calendars via iCal
Unique visual for each calendar
User registration and roles support
Payment and subscription support
Up to 10 hours of additional development
All required CM plugins and addons license
Installation and configuration support
Online training session
Purchase Now
Our Solution Includes the Following
WordPress Plugins With All Their Add-ons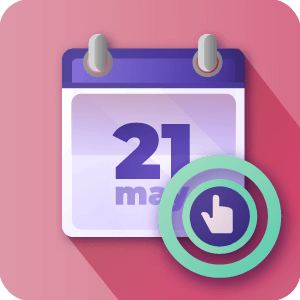 Booking Calendar
Customers can easily schedule appointments through your website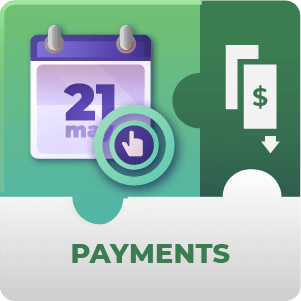 Booking Payments
Charge users for requesting each booking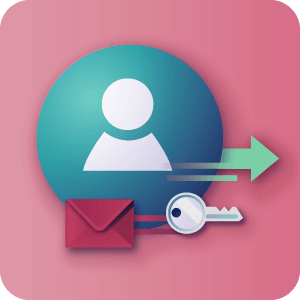 Registration and Invitation Codes
Manage invitations and add a customizable user registration and login pop-up box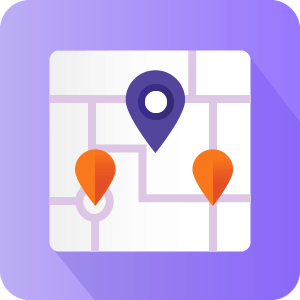 Store Locator
Manage map locations and store finder using Google maps