The eCommerce boom shows no sign of slowing down, so what's on the cards for WordPress 2021?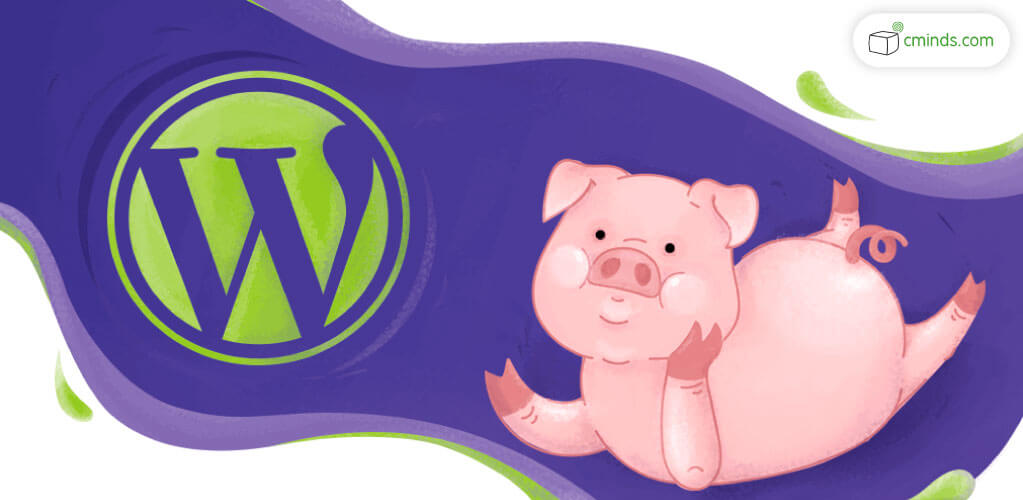 In this blog, we're gathering all the clues to piece together a picture for what WordPress might bring its users in the coming year.
State of the Word: Roadmap for WordPress 2021
Like every year, WordPress has provided us with their roadmap for 2021. From this, we know that major updates are coming in March, June, September, and December 2021. Though, like always, these are tentative release dates and subject to change.
What will be included in these updates is open to interpretation. There's been no official word as yet.
What we do know is that the WordPress team have been working hard on Gutenberg phase two throughout 2020. Word is, phases three and four are already fully mapped out.
As a reminder, WordPress founder Matt Mullenweg has stated in the past that there will be four phases to Gutenberg, as follows:
Easier editing – already available in WordPress, with ongoing improvements.
Customisation – Full Site editing, Block Patterns, Block Directory, Block-based themes.
Collaboration – a more intuitive way to co-author content.
Multilingual – core implementation for multilingual sites.
Phase two has been the primary focus for the WordPress devs over the course of 2020. From this, we can infer that phases three and four will likely be in development in 2021. We may well see features implemented in WordPress 2021 updates.
Other than this, however, there have been no official clues as to what 2021 will bring us. So, it's up to us to don our detective hats and make some predictions based on what we know about eCommerce trends for 2021.
eCommerce Trends 2021
Here are the growing trends that we think will impact the WordPress devs decision making in 2021:
Accessibility
Accessibility for those with disabilities has gained traction in 2020, and we expect to see it really come to the fore in 2021.
In that vein, we expect that internet giants like WordPress will begin to prioritize the accessibility of their websites. Making them more inclusive for people with disabilities of all types. Think captioned media, simplified navigation tools, and improvements to voice search.
Simplified Design
Streamlined, minimalist design will be most popular in 2021. Think bold headers, monochromatic color schemes, and no distractions.
With this in mind, expect to see WordPress pushing editing features that guide users towards this kind of minimalist aesthetic. As well as more themes with no-fuss design features.

Improved Security
Online security is more important than ever. 2020 saw millions of WordPress sites hit by a security threat. This was caused by vulnerabilities in WordPress themes.
This reaffirms a big, ongoing problem for WordPress. If they want to stop users migrating to other platforms, there focus should be on patching any vulnerabilities in the WordPress core, themes, or plugins. We know the devs at WordPress are smart, so we expect to see continued security improvements as we move through 2021.

Omnichannel Shopping Experiences
Omnichannel shopping refers to the practice of giving customers a holistic shopping experience across devices. So many consumers use multiple devices across their shopping journey – i.e they use their mobiles to browse but ultimately make purchases on a desktop – that it's foolish to ignore.
Shopping has even moved into the sphere of social media, with both Facebook and Instagram providing users with ways to shop. There's now even talk of TV shopping: a function that would allow you to find out what brand of t-shirt your favorite actor is wearing in a show.
WordPress likes to stay ahead of the curve, so in 2021 we predict that they will work hard to give users updates with this omnichannel approach to shopping in mind.
Conclusion
Unfortunately, we don't have a crystal ball to tell you exactly what's coming for WordPress 2021. We do know that the WordPress team works hard year on year to deliver changes that improve customer experience. So, whatever changes they implement, we know that they're likely to be good ones.
If you need help or advice with anything related to WordPress, CreativeMinds is here for you. Whether you need a developer to build a plugin or just need some support, we offer a range of services that can be customized to fit your needs.