CreativeMinds has developed a new plugin to aid WordPress users and developers in creating online business listings, called the Business Directory Plugin.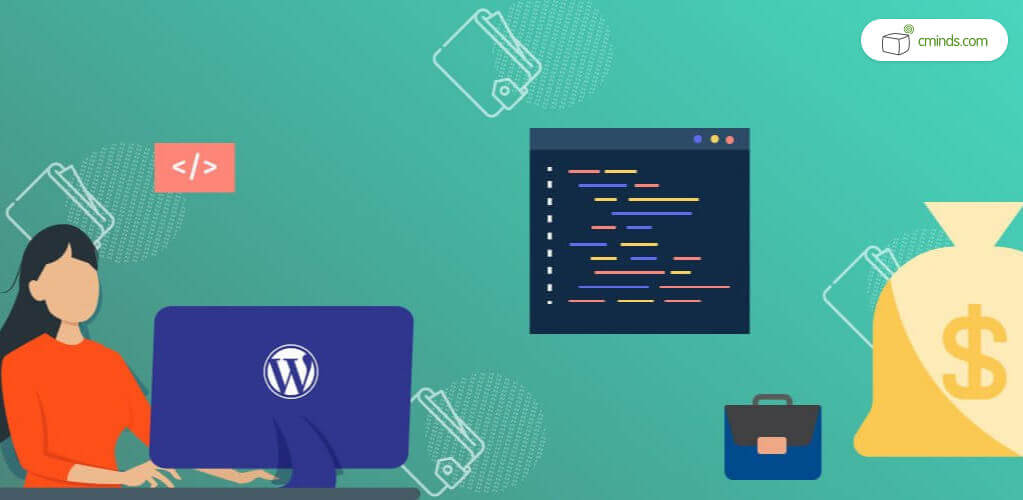 The Business Directory Plugin can help build a local online directory of business listings similar to Yelp, Yahoo, or Yellow Pages on your WordPress site. You can add images and video to individual pages and boost SEO. Supports payments and Google Maps via add-ons.
The plugin provides a solid solution for those seeking to establish online listings in just about any field of knowledge or expertise. Business listings include basic information such as a company overview and logo, mission statement, contact details, social media links and physical address.
Listings can be filtered on the front end using tags, categories, year of founding and other parameters which can be defined in the plugin settings. In addition, you can insert ads to your business directory to gain an extra income.
Setting up Your Business Listings
Setting up your business listings, open the first tab labeled as General, and start defining your business directory parameters. You can define your directory permalink, as well as the default business country and default image to show on new listings. Obviously, these default settings can later be altered when editing a specific business listing.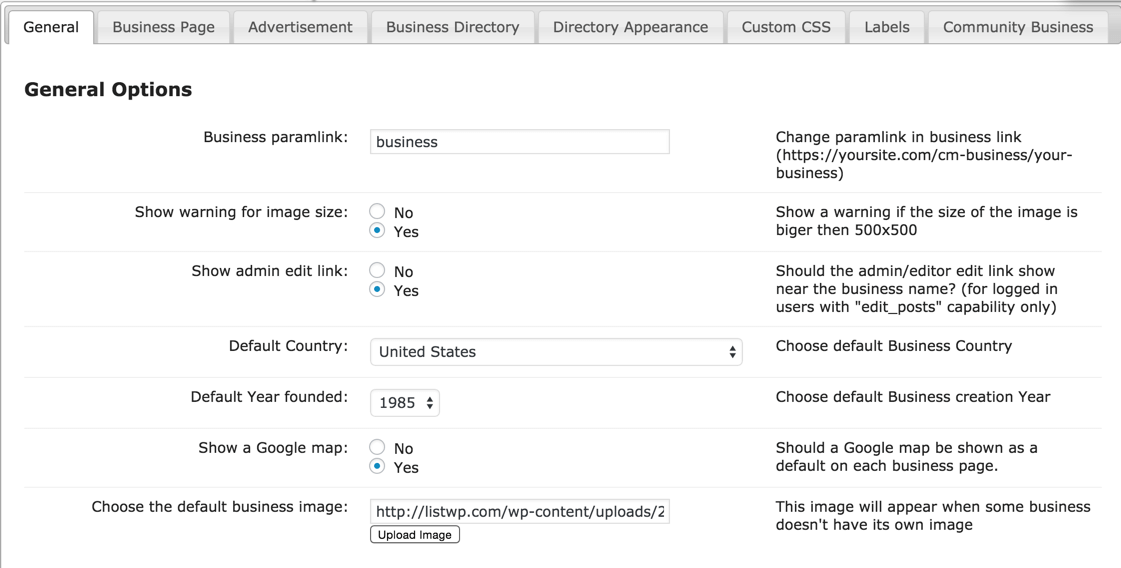 Next, go to the Business Page tab and choose the parameters you wish to display on business listing pages. You can select a default template from a number of pre-defined templates, or customize your settings independently, as shown in the image bellow.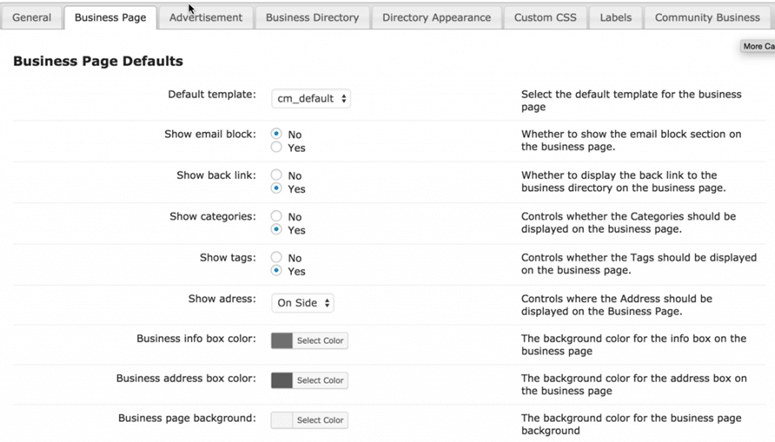 Creating a Customized Look & Feel for your Business Listings and Directory
The Business Directory tab is where you define the actual listings page layout, which includes the header, title, order, pagination, number of results to display etc.
Along the same lines, when moving over to the Directory Appearance tab, you can select the colors, fonts, size, and other visual elements to use on your business directory.
Last but not least, you can use the Custom CSS tab to insert your own personalised appearance settings.
Adding a Business Listing to the Directory
When entering a new business listing, you will see a text editor that looks similar to the default WordPress page/post editor. Taking a closer look, you will notice that this editor has a number of custom fields to fill, such as:
Company logo (as opposed to the default WP featured image)
Company overview or mission statement
Business address and map
Social media links
Company website

Here is a look at the published listing to see how your company logo, description, and business info is presented on the page. Also, admin can log into their listing easily from the sidebar, and all social media and contact information is listed below as well.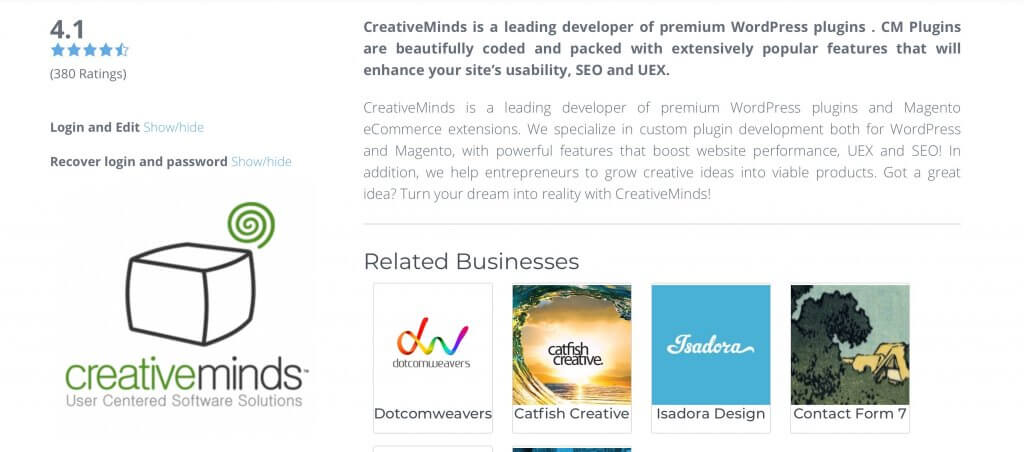 Adding Advertisements
Ads are an integral part of business directory listings, as they often provide the financial support for the entire operation. Under the Advertisement tab, you can insert a javascript code, html code or a WordPress shortcode to display ads on different locations within the directory.
This allows you to display ads from either an external source, such as Google AdSense, or an internal source, by letting premium customers advertise their business, as shown in the image bellow.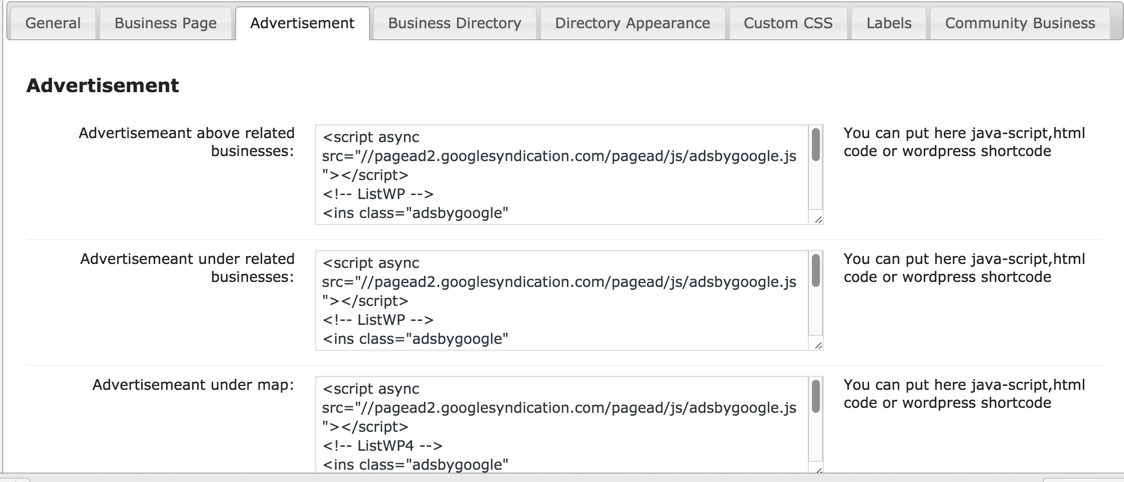 The Business Directory Community Add-on
So you started your business directory and got it up and running. What's next? The Business Directory Community add-on lets you grant access to specified business owners to edit their company information, add links to products, change their logo etc.
You can either add businesses yourself and add the "Claim This Business" link so people can edit it, or let users add business independently. Whether this is a charged premium feature, or a default option available to any listed business is up to you.
Either way, business listings added with the community add-on will be edited via a front end dashboard which is safe to use and maintains admin capabilities exclusive to you.