Today's tutorial is on the CM Answers plugin from Creative Minds. This WordPress Q&A plugin lets you create a question and answer forum on your WordPress site.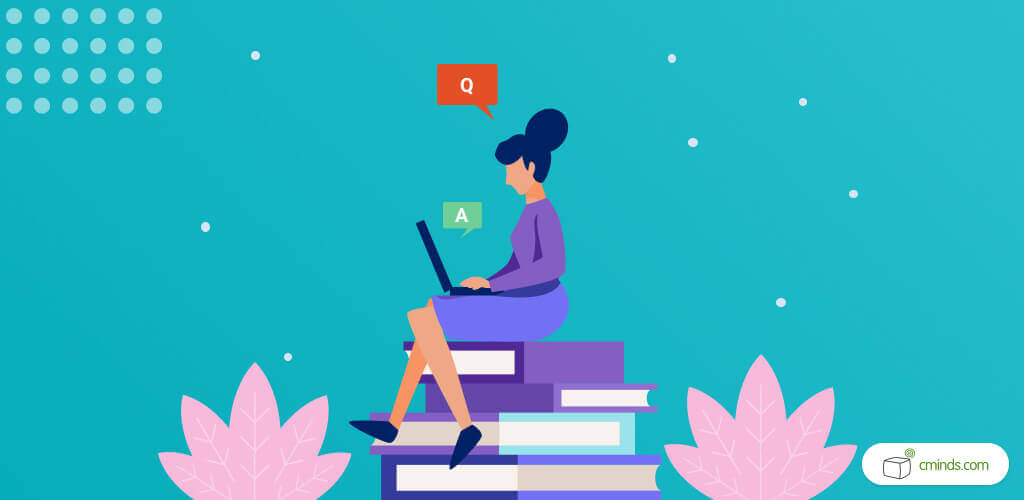 It's intuitive to use and very easy to set up. You can download it from WordPress and start using it right away for free.

Our WordPress Q&A plugin was built in the style of Stack Overflow; a very popular forum where people come to find answers and technical questions. Users can rate the answers based on how well they address a question and how useful the answer is.
The CM Answers plugin lets you replicate this kind of forum to engage your WordPress site users. You can download the plugin from WordPress for free and start using it immediately.
Downloading the CM Answers Plugin

After downloading the plugin you will need to install it on your site. Follow these directions to complete the process.
1. Go to plugins on your dashboard then go to add new.
2. Click on the upload page.
3. Select the zip file you just downloaded and upload it. WordPress will automatically install the plugin during the upload of the zip file.
4. Go to installed plugins then search from the CM Answers plugin and activate it.
5. Input your license key.
6. Permalink is used to create your questions and answers forum. You can access this permalink via the settings page in the Answers tab. Once you click on the permalink, viola, you have your questions and answers forum ready to go.
Sorting and Ranking Answers
The forum is very intuitive to use. People can ask questions, provide answers and make comments on those questions and answers. For example, if we were to click on "best Lord of The Rings character", we would go to that question thread and see that people are answering this question with the character they think is the best.
You can vote in favor of Gandalf, for example. It's also very easy to add comments. You can also sort the answers by highest rating or the newest answers, or you can also dislike an answer.
For example, "Frodo is not my favorite character from Lord of The Rings, I actually find him quite annoying".
Another cool feature is that you can mark an answer that you consider to be the best one.
User Settings and Control

Additionally, in the access control settings you can control the user settings by defining these features by role. You can set who can:
view questions
post questions
post answers
post comments
Comment Moderation
In the moderation settings you can control whether questions, answers, and comments will be automatically added to the site or if they need to be moderated and approved before they're posted.
If you chose to moderate the discussion you can approve answers and comments in the answers and comments page. A list of pending answers and you can simply click on approve to add the new answer.
Attaching Files to Responses
The forum page allows users to sort the questions by category. For example, if we sort by food you see that only the questions under the category food appears. So you answer will always end up in the right place.
Also, it's very easy to actually attach files to your answers or your comments. And all you need to do is just drag and drop that file into the answer or you can upload it. You can also attach multiple files.
Replacing Default Comments with CM Answers Forum

The last thing we want to discuss is a really, really cool feature available with our WordPress Q&A plugin, and that is the ability to replace the comments – the default WordPress comments – with the CM Answers plugin questions and answers forum on any post or page on your WordPress site.
This is really cool because on a content page you can embed that forum in there and get people's opinions in a category related to that post.
Replacing the default WordPress comments with the CM Answers questions and answers forum is very easy. Just follow these steps after you activated the plugin:
1. In the edit screen of any post or page, scroll down to the discussion section.
2. Choose to replace comments with the CM Answers category and then you can choose the category.
3. The forum of that chosen category will appear on that post of page. People can ask questions and post answers directly onto that page.
Download the CM Answers plugin for free today and get a questions and answer forum set up on your WordPress site in an instant.