Landing pages are an essential part of marketing campaigns. They need to be appealing to customers and convert sales, so landing page optimization is essential.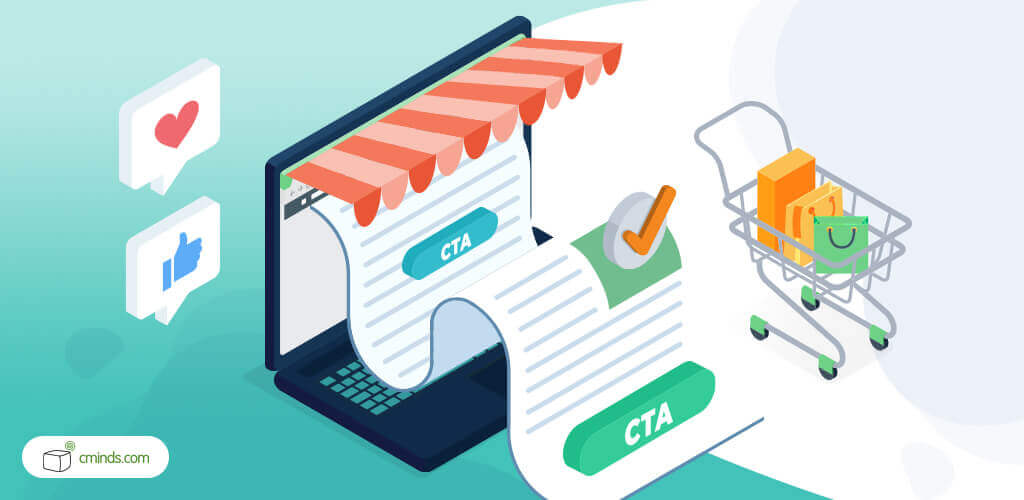 In this blog, we're taking a closer at landing page optimization – covering tips, tricks, and best practices to get the most out of your landing pages.
What is a Landing Page?
When searching the web, you're likely to find two answers to the question "what is a landing page?"
The first is a broad definition – a landing page is any page that a user lands on after clicking a link. This could be any page on your site: your home page, a product page, or any other important page on your website.
However, in the world of digital marketing, there's a more specific definition for landing pages. In digital marketing, a landing page is a standalone web page created for a marketing or advertising campaign.
It's important to make this distinction, because there are key differences between a regular webpage and a landing page.
Webpage vs. Landing Page: What's the Difference?

As an example, let's look at your homepage. Your homepage has lots of different goals – introducing users to your products and encouraging them to look around your website, to name just a couple.
A landing page, on the other hand, has one singular focus: converting visitors into customers.
In this blog, we're looking at landing pages in the digital marketing sense – a page that's created as part of a marketing campaign with the goal of converting customers and making sales.
Your landing page should be visually appealing, mobile responsive, simple, and optimized for search engines. You want your landing page to perform at the highest level possible to convert potential customers.
So, with that said, let's look at tips, tricks, and best practices for landing page optimization.
Landing Page Optimization 101: 4 Tips and Tricks
From tracking metrics to design tips, here's what you need to know about landing page optimization.
Track Metrics

The first step in landing page optimization is knowing what you need to improve. The best way to do this is by having a baseline for how the page is doing. Tracking the metrics for your landing page is the only way to know this baseline. Monitor your traffic source, bounce rate, and page visits to get a picture of your landing page's performance.
You can easily track metrics with tools such as Google Analytics. Google Analytics allows you to monitor metrics for each page of your site. It includes impressions, click through rate, bounce rate, and more. It's a great tool to easily see stats and generate reports, enabling you to identify where you can improve.
You can look at these reports and make changes to your content accordingly. It's important to track your metrics and make any needed changes frequently to achieve landing page optimization.
Build Mobile Responsive Landing Pages
More people than ever are accessing websites from mobile devices like smartphones and tablets. Landing pages will look different on these smaller devices, so you need to make sure the pages is formatted correctly for all device types.
There are WordPress plugins that can adapt your content to be fully mobile responsive. This can include things like a drag and drop builder, helpful theme editing, shortcode and widget support, translation support, import or export options, and much more besides.
Making mobile responsive landing pages is integral to optimization.
Keep Landing Page Design Simple

The last thing you want to do is overload your landing page with tons of information, overwhelming your potential customers and turning them away from your site.
Don't use popups or place too many ads as they will be distracting for visitors. Instead, aim to make interesting, visually appealing, creative content the centrepiece to engage potential customers.
Making your landing pages easy to share is also a great idea for optimizaton. Make sure all of your social sharing buttons are clear and visible.
Use Real-Time Support Options
When you have a WordPress website, your audience is not just limited to your local area. You're likely to have visitors from all over the world. It's a good idea to have customer support options available around the clock in case they need assistance or have questions.
Real-time support means you can easily capture leads with 24/7 assistance, and people won't leave or try other websites because they have to wait for help. It also bolsters your standing as a reliable brand that customers can trust.
By having reliable support options, you can easily increase chances of making more sales.
Landing Page Optimization: Making the Most of Your Campaigns

If your goal is landing page optimization, following the simple steps outlined above is a great place to start.
Having an excellent landing page as part of your marketing campaigns is a great way to increase your conversions and make sales.
You should always track your metrics to see how many people visit your landing page and decide what changes you need to make based on this information. It's also important to continually track performance after you make those changes. When you make any changes on your WordPress landing page, your numbers will change.
Making the suggested changes above means most of the change will be an increase in new customers and overall reach – what more could you want?
CreativeMinds Support for WordPress Development Projects
If you're looking to build engaging landing pages, or undertaking any WordPress development project, we can help!
Our team of dedicated of WordPress developers can help you with any project, big or small, with monthly or hourly support packages.
Make your WordPress dream a reality!