Lots of people online today use some form of social networking application. There are many different ones to choose from, and they have all different layouts and focus on different things.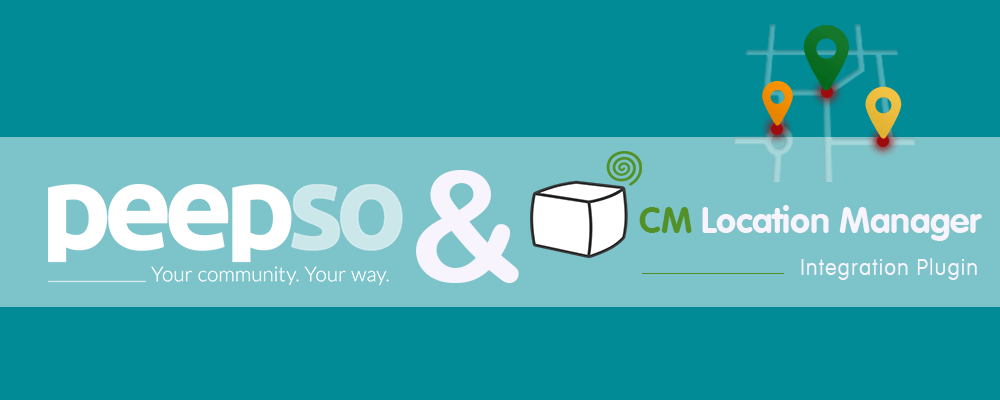 Some social networks are more visual, relying on images or videos to draw people in, while others tend to be more text-heavy, and focused on news or the spread of information across the world.
Others take over every aspect of your life from your job, school, video games, dating, news cycles and much more.
Some social networks are even simpler than that. They simply exist to connect people with like-minded individuals. One profile page and an activity stream to see what your friends have been up to.
Some social networks are also built to be sharable or integrate well with other websites and systems, as a way to more easily connect people, places, and things.
PeepSo is a great next-generation user profile social networking plugin for WordPress users. This free plugin adds a social network to your online community, similar to Facebook.
PeepSo stands out because it is a very lightweight plugin, with no coding and developers needed to run it. Simply install it and start making friends.
Since PeepSo is a WordPress plugin, it's very simple to integrate with other plugins and provide additional functionality to your WordPress website by creating a sense of community.
The Locations Manager PeepSo Integration Add-On
The Locations Manager PeepSo Integration Add-On is a great way to add the functionality of the Locations Manager plugin to the PeepSo social network.
The Locations Manager Addon for the PeepSo social network allows users to integrate locations and points of interest on their social network pages.
When this add-on is connected with PeepSo, all of the users gain the ability to add and share Google maps with specific locations and points of interest on the PeepSo social network, where others can see it.
A PeepSo user can post new locations with specific descriptions, images, videos as well as a detailed map of the area. This will include a Google interactive map with related points of interest clearly marked.
Once a new location has been added, a feed message will appear about the location on the PeepSo feed.
The image below shows the locations tab on the PeepSo user profile. This locations tab includes all the locations added by the user. Each location can include a description, images, video, and more as well as an integrated interactive Google map. Users can add as many locations as they want to their profile on PeepSo social network.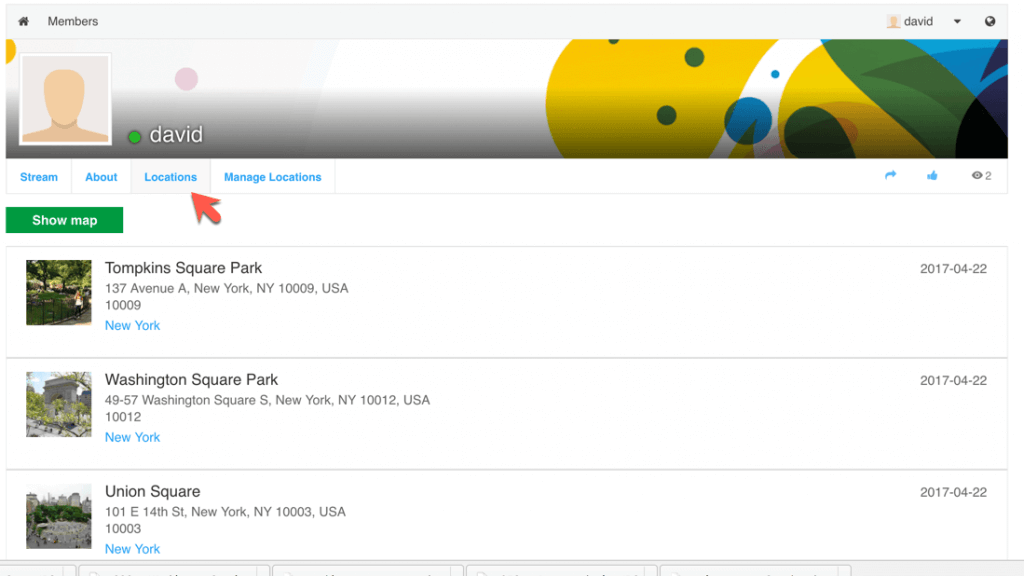 There is also a manage locations tab, where users can manage the various locations on their PeepSo user profile. This is where users can view, edit, or delete existing locations or add new ones. Users can add an unlimited amount of locations and edit them as many times as needed.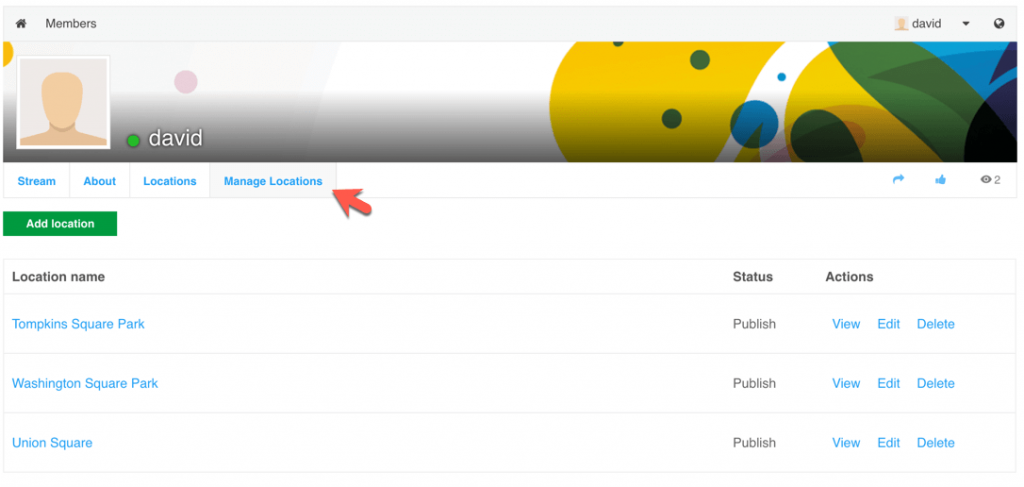 Once adding the Locations Addon to PeepSo a new configuration setting appears in the PeepSo configuration section which allows users to fully configure the map locations plugin.
Users can adjust the settings, like showing the locations tab on the PeepSo users profile and much more. Users can also choose to share the location activity on their social feed.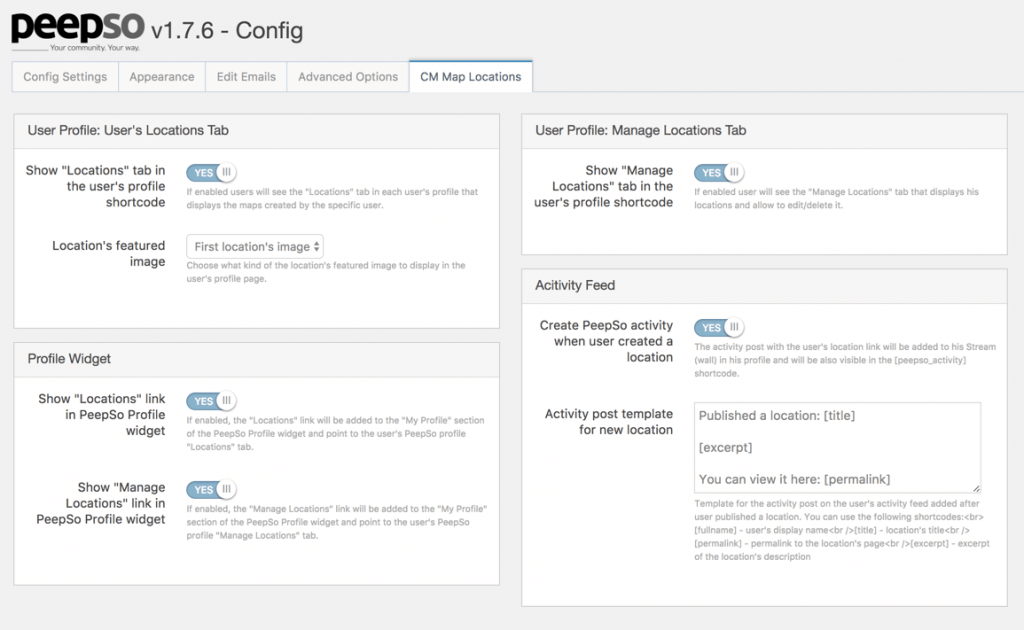 Some main features of the Locations Manager PeepSo Integration Add-On are the locations dashboard, the published locations, the feed update, and the user widget.
The locations dashboard adds a tab to each PeepSo profile page to let them control locations and add new locations. Only the user can see this tab on the profile page.
The published locations in PeepSo adds a tab to the PeepSo profile page that includes all the locations which that user has published, including all maps. Everyone on PeepSo can see this tab.
The Feed update is when the feed gets updated when a user posts a new location. The feed is automatically updated with new information from the location posted.
The user widget includes links to the individual member profile tab to see the map routes that have been posted to PeepSo.
Benefits of The Locations Manager PeepSo Integration Add-On
This add-on allows users to create social networks with map locations that include landmarks, trails, and more.
This add-on allows posting activities on the walls of users when they create and post new map locations. This is fully configurable in the PeepSo settings as well.
In addition, all posts include new map locations on PeepSo and are automatically posted to the activity feed, they are fully customizable as well. This is possible in the configuration settings.
With PeepSo, shortcodes can be used to include dynamic information like the name of the map route, the user's name, and the link to the route.
It's also possible to change the icons that appear next to the locations link in PeepSo. Simply so to the configuration settings and find the locations link icon CSS and browse the library for the icon you want.
There are also options for changing the appearance of the locations tab on the PeepSo profile pages. Users can choose the route feature image, which is set when the map thumbnail is added.
Or users can visit the manage locations area under the my locations tab and click the display button.
Conclusion
The PeepSo social network is a free and user-friendly option for WordPress users. There are a profile page and an activity stream, where you can upload content and connect with others.
The Locations Manager PeepSo Integration add-on lets PeepSo members create map locations and points of interest to post on PeepSo. The admin can fully moderate these locations as well.
With the PeepSo Locations Manager Add-On, it is simpler to add location information to uploaded maps and then share these maps with your friends or community on PeepSo.
The ability to visit your friend's pages and see their maps and locations also exists too and is a way to see what your friends are doing and going when they are offline. It's also a way to connect and see what similar locations you have in common with your friends.