eCommerce trends come and go. What remains are the essential eCommerce website features your store must have.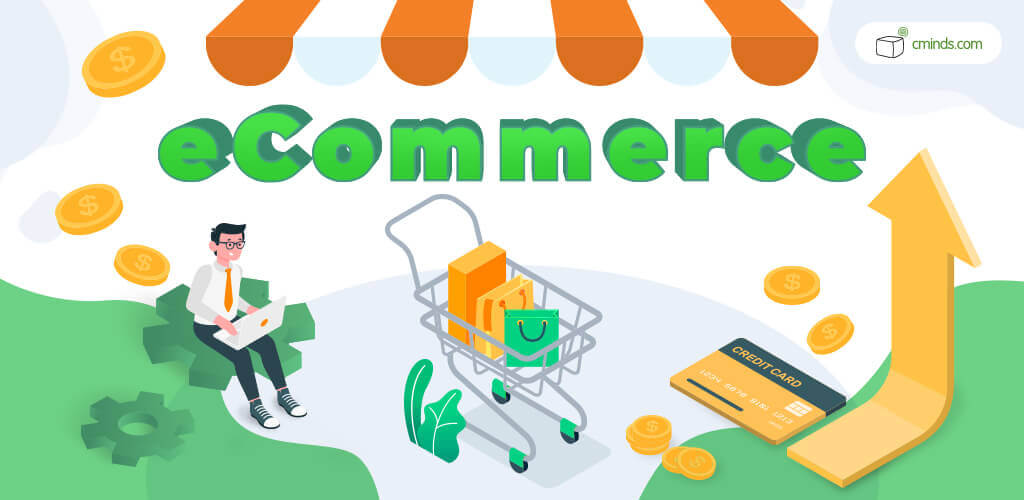 These must have eCommerce features increase conversion rates, keep customers happy, and keep you in business. Knowing what they are is the key to success.
Must Have eCommerce Features for Success
So, which features are most important for a successful eCommerce website? Here are the essential eCommerce website features your store needs, as well as suggestions on how to implement them.
1. User Friendly Design

Top of the list is user friendly design. This includes a clear layout and easy navigation. No-one is going to want to stay on, or come back to, an eCommerce store that is difficult to navigate.
Keep user experience in mind when designing every aspect of your website. Include simple menus so users can easily find the products they want and need.
Another great way to make your store more user friendly is to include a live search function. This enables users to easily search for keywords and be taken to the pages they're looking for.
2. High Quality Photos

Another eCommerce essential is high quality product photos.
Your products should be front and center of your website design, and you need to include images that show them at their best. If your photos are poorly composed and/or low-quality, you drastically decrease the chance that anyone will buy what you're selling.
Don't limit images to your home page. For each product you should include multiple photos to show products off from different angles, or integrate 360 degree view into your product pages.
3. An Easy Checkout Process
A straightforward checkout process is an essential eCommerce website feature that you can't afford to neglect. The checkout process can make or break an online store.
Many shoppers will abandon a purchase if the checkout system is overly long and complicated. To combat this, include clear cart and checkout buttons on your website and provide the option to checkout without registering.
4. Customer Reviews

When it comes to whether or not customer reviews are an essential eCommerce website feature, the stats really speak for themselves.
Did you know that 95% of customers read reviews before making a purchase? Reviews can have a big impact on your eCommerce success. For example, 92% of B2B buyers are more likely to make a purchase after reading a positive review.
Including product reviews can boost customer trust – yes, even negative ones! It makes sense to include them, and our Reviews and Rating plugin can make it easy.
5. Transparent Shipping Costs
One of the number one ways to turn customers away is to hit them with unexpected shipping costs. In fact, over a quarter of shoppers will abandon their shopping cart if faced with unexpected charges.
It's not always the shipping that causes shoppers to abandon their cart, it's being hit with unexpected charges that kills the sale. So, while it's not always feasible for small businesses to offer free shipping year round, being up front about costs is important. Make your shipping fees clear before the customer get to the checkout. This way everyone avoids disappointment.
6. Mobile Friendly Design
Part and parcel of user friendly design is mobile friendliness. More shoppers than ever are using their mobile phone to make purchases. Your eCommerce website needs to be optimized to cater for this.
Google even has a mobile friendly test tool which tells you if a certain page is mobile friendly. It even gives you an site-wide mobile usability report.
7. Secure Payment Options

The internet can be a dangerous place, and most online shoppers will only hand over their hard-earned money if they trust your website. Part of this is providing them with secure payment options.
To boost your credibility, you should use a secure payment gateway like PayPal, Stripe, Amazon Pay, and Authorize.net.
8. Contact Information
As we've already mentioned, building customer trust is vital to increase sales. That's why contact information is an essential eCommerce website feature. Including contact information reminds shoppers that there's a real person behind the screen, and they can reach out to you with questions!
Include a dedicated 'Contact Us' page that holds accurate information such as an email address that you maintain and check regularly. Contact Us forms, where users can message you directly, are also a good alternative that provide ease of us.
While it may seem like a small thing, contact info is one of the most essential eCommerce website features.
9. Social Media Links

Also known as social proof, linking to your social media profiles is a must have for every eCommerce store.
Seeing an active social media presence increases customer engagement. It gives your brand character, gives your audience opportunity to connect with you, and allows you to cultivate an emotional connection to your products that will inspire shoppers to buy.
Your strategy here can be to simply include links to your profiles on the website, or go one further and integrate social media into your eCommerce store.
Creating an eCommerce Website Built for Success
There's a lot to think about when you design your eCommerce store. Blending form and functionality is essential to provide users with an experience that's both easy on the eye and easy to navigate.
All of the essential eCommerce website features listed here should be included on your site. They have benefit for both you and your customers – not only will they increase your sales, but they'll provide shoppers with an excellent service every step of the way.
If you want more help optimizing your eCommerce website with must-have features, we offer personalized consultation for WordPress.