The CM Tooltip Glossary is one of the top must-have WordPress plugins. Here's 7 reasons why.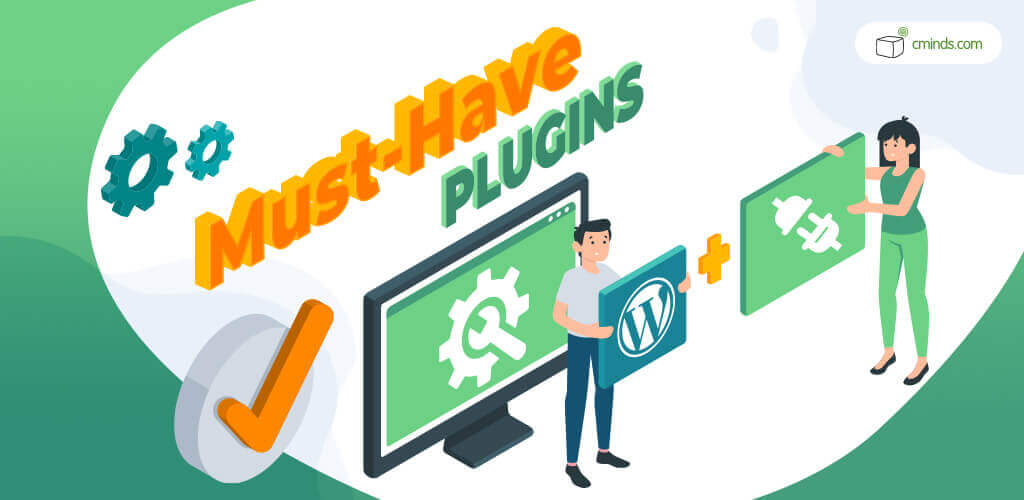 A Must-Have WordPress Plugin to be Proud Of
There are so many WordPress tools and plugins out there that vow to improve and transform your website. With so much on offer, it can be hard to know where to start when it comes to picking the best. After all, so many sell themselves as must-have WordPress plugins.
At CreativeMinds, we're immensely proud of our entire WordPress plugin catalogue, but one has a special place in our hearts: the Tooltip Glossary plugin. We're confident enough to call it an essential WordPress plugin, and we've got a long list of reasons why it's worthy of that moniker.
So grab your popcorn, buckle up, and get ready to have your mind blown. Here's 10 reasons why your WordPress website needs our Tooltip Glossary plugin.
What are Tooltips?

Before we get into it, though, let's take a minute to explain what tooltips are.
Put simply: tooltips are informative messages that pop-up when website users hover over certain content. If you've spent any time online, you've probably interacted with plenty of tooltips without even realizing it.
For an example, look at the web browser you're reading this blog on. Turn your attention to the address bar. Now hover your mouse over any tab you have open. You should see text appear in a neat little box, telling you the title of the webpage you have open. That is a tooltip. Neat, huh?
Tooltip's uses go far beyond that, however, so let's take a look.
10 Reasons Why CM Tooltip Glossary is an Essential WordPress plugin
From overall improvements to your website down to inventive individual use cases, here's why the CM Tooltip Glossary plugin is a must-have WordPress plugin.
1. It's a highly versatile WordPress plugin
A lot of plugins are one-trick ponies. There's a set way to use them, and that's that. With the CM Tooltip Glossary plugin, you can get creative.
There's a ton of unique ways to utilize what the plugin has to offer (more on that as we go along). It's probably why it's used on over 13,000 WordPress websites.
2. It can help translate content

We live in a global world, so there's no reason not to cater to a global audience. Did you know that 75% of online shoppers prefer to buy in their native language?
Tooltips can provide instant, on-page translations. This is great for eCommerce stores as it can help customers better understand your products and services, without having to navigate to any other webpages in search of a translation.
This also makes it an essential WordPress plugin for eLearning environments too, particularly those with language courses and classes.
3. It improves your SEO
If you want to attract more visitors to your site, excellent SEO is a necessity. That's right, our Tooltip Glossary plugin can even help with search engine optimization.
How? It's simple. A network of internal links is a great way to improve your SEO, and the tooltip glossary helps to automatically build a strong infrastructure of internal links.
When you add a tooltip term to your glossary, all the pages are linked together via the related terms mechanism. By using the plugin, you'll continuously build on this network of links, strengthening your SEO credentials in no time.
4. It's a mobile friendly plugin

Tooltips are great. We love them. Mobile websites are great. We love them too. What we don't love is an unusable mobile site that overwhelms users with popover tooltips.
That's why we ensured the CM Tooltip Glossary plugin comes with mobile and AMP support.
You can decide whether tooltips appear on your mobile site, and offer visitors the best possible experience no matter what kind of device they're browsing on.
5. It helps organize your content
When you build on your website over many years, like we have, finding a good way to organize content can be a challenge. This challenge is made easier with the Tooltip Glossary plugin.
It allows you to easily create an in-depth WordPress glossary of important terms, and this, in turn, helps to keep your website content neat and organized. It's just another reason why it's one of the must have plugins for any WordPress website.
6. It gives you a creative way to show off your products
If you're a business owner, you know that showing your products in their best light is an essential. Tooltips give you a unique, creative way to do this.
That's because tooltips are not just for text. You can easily add images and video that users will see when they hover over certain content. So, you could add additional product photos, a 360 view, or even a demo. It's a great way to add content without your visitors having to navigate to another webpage.
7. It improves user experience

Last but certainly not least, using tooltips and building a glossary on your website is a great way to improve user experience.
You can provide contextual information, helpful pointers, improve accessibility, and so much more just using these handy little tools. What's not to love?
CM Tooltip Glossary Plugin: Top of the Must-Have WordPress plugins
So, there you have it. There are so many reasons to try out our Tooltip Glossary plugin, it doesn't make sense not to. Follow the link below to find out more, or get in touch with us directly with any questions or queries!