Do you know how offering customized promotions can benefit your store?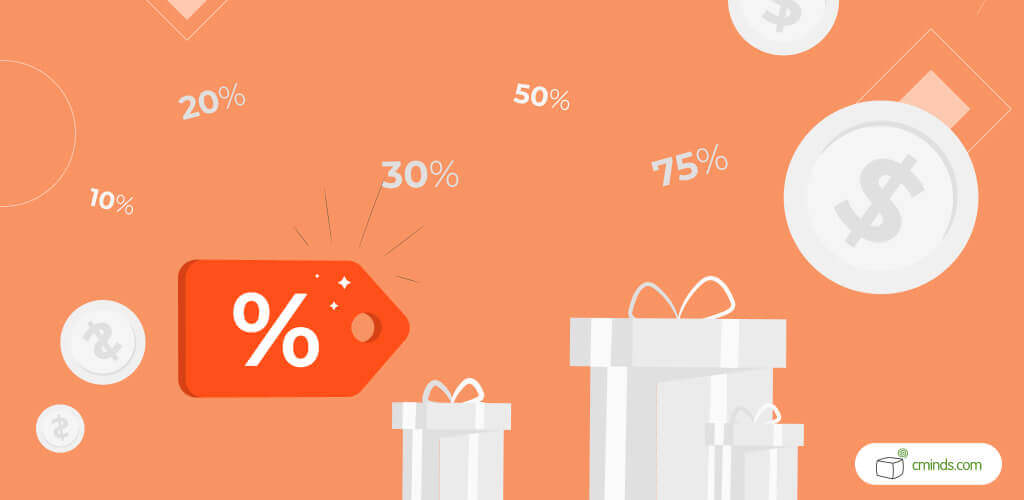 If not, be sure to check the CM Free Gift Discount Extension for Magento®. This awesome tool helps store admin modify and control upsales and special offers without the need to manually change product prices at all.
This extension cuts down on the time it takes to develop custom promotions to encourage sales. This makes it particularly useful for large scale retailers who wish to offer discounts and gifts on a regular basis.
We'll go through what this extension does and how it can benefit your store.
Why use the Magento® Free Gift Discount Extension?

One very common mistake made by eCommerce store admin is changing a product's price whenever they want to create a special offer. This can be problematic for several reasons:
It gives the impression that a product is cheaper than it really is. This can damage it's perceived value in the eyes of your customers.
Changing prices are difficult to follow and can often be left at "special" mode, causing damage to the revenue, especially for large scale stores.
Changing the price of each product ID separately can be time-consuming. Our extension offers an elegant solution by which general rules can be applied to a large number of products
Defining Free Gifts and Discounts

With our Magento free gifts extension, you can set custom shopping cart rules that determine the conditions by which discounts are applied, or assign gifts to specified products whenever they are purchased. This way you can give your consumers a purchase incentive, while making them feel special.
Here are a few of the promotions you can create with this extension:
Buy 1 Get 1 Free (BOGO) promotions
Buy 1 Get Multiple Free promotions
Fixed discount price per product or cart
Free or discounted shipping
Here's what these promotions look like in the admin panel:
As you can see in the image, discounts and free gifts are applied using the SKU (stock keeping unit) of both X and Y products.
As product catalogs often contain several product IDs which all refer to the same overall item, e.g, a dress that is available in several colors or sizes, using our Magento Free gifts extension will save you the hassle of changing prices for each product ID individually. Rather, discount rules will apply according to the product SKU, which is a broader definition and can refer to several product IDs simultaneously.
Sounds wonderful? Just what you've been looking for? Buy it today and start offering discounts on you store!