Grab a slice of the holiday sales pie with these tips to boost holiday eCommerce.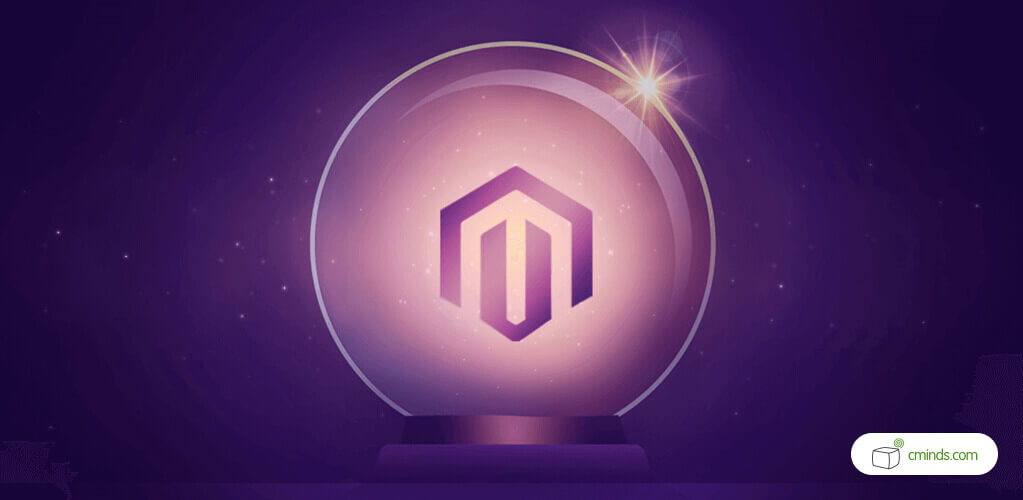 The holiday season is an explosive time for retail. In fact, recently we had the biggest holiday sales ever recorded, surpassing a trillion dollars.
This is in no small part thanks to an increase in eCommerce. A survey carried out by Deloitte found that 59% of shoppers intended to do their holiday shopping online, and online sales went up by 13.1% in the US alone.
So, if you own an online store it can be an incredibly lucrative time of year – if, of course, you know how to make the most of it.
To help you get a share of the incredible seasonal earnings we expect to see in 2023, here are eight effective ways to enhance your holiday eCommerce.
How to Boost Your eCommerce This Holiday Season
1. Make Sure Your Site Runs Smoothly

With more eCommerce stores than ever on the web, consumers are spoilt for choice when it comes to online shopping. As a result, it's paramount to ensure they have a good shopping experience with you and don't go clicking elsewhere.
Kissmetrics reports that 40% of visitors will leave a website if it takes more than three seconds to load. This means you absolutely cannot afford to have a slow website during the holiday season.
It's always good to run performance tests to ensure your website is up to the job and optimize any faulty areas if needed. Slow load times are not a problem you want to discover late in the game as a whopping 79% of customers won't return to a website they find slow, meaning you'll miss out on a lot of potential sales.
If you need to run website analysis, you can order a comprehensive performance and speed optimization analysis service for Magento from CreativeMinds.
This includes an in-depth report, looking at every aspect of your website's speed and performance to pinpoint any trouble spots and suggest effective improvements. We recommend ordering a report well before the holidays, so you can make the most of the rush, selling quickly and confidently without a hitch.
2. Optimize for Mobile

Making sure your site runs smoothly doesn't just end with the desktop version, however.
Every year, more shoppers move to making their purchases through mobile devices rather than the web. And during the holidays, when discretion is needed to make gift purchases, personal tablets and smartphones seem like the best bet over a shared computer.
As a result, we highly recommend making sure your website is optimized for mobile. There's nothing more aggravating than trying to access a store on your phone only to find the layout is all wrong or it doesn't load properly at all.
In order to boost your sales and engage the holiday crowd, make sure your website runs just as smoothly on mobile as it does on desktop.
3. Offer Holiday Themed Incentives
During the holiday season, shoppers are bombarded with amazing deals everywhere they look, so it's important that your store has a special incentive that makes it even more worth it to buy from you.
Ordering a product is twice as nice when you get a bonus too. This could come in the form of a mystery item, a limited time free gift advertised on your site, or the perfect companion to the purchased product hand-picked by you.
If you're not sure about offering a bonus item, a limited time sale, discount, or special offer is another choice. Think discount codes, two-for-one deals, or even a store wide holiday sale.
Offering an added incentive not only makes your business seem generous, it will also increase the likelihood of shoppers making a purchase as well.
This handy Free Gift Magento extension lets you easily manage promotional incentives in your shopping cart. Free gifts with purchase, price-reductions, and buy-one-get-one deals are all easy to set up.
4. Offer Free Shipping

In a survey carried out by Walker Sands, it was found that 79% of American shoppers would be more likely to go through with a purchase if free shipping was on offer. Further data suggests that 49% of shoppers are more likely to abandon their cart due to 'unexpected extra costs' – i.e higher than expected shipping fees.
Free shipping savings are undoubtedly a big deal to many shoppers, and this is even more important during the holiday season.
While offering free shipping might seem like a costly thing to do, you may end up selling a lot more than usual and this could easily offset any losses by offering no shipping fees. To make it even more viable, you could restrict free shipping to orders worth over a certain amount.
More and more online stores implement this, and it's a trend that's worth taking on board. With free shipping offers, customers will be more inclined to grab that one last item which caught their eye and make larger bulk purchases in your store to better justify their spending.
5. Give Your Customers a Personalized Touch
Everyone is different, so everyone is looking for different things when they shop. In a physical store, offering a personalized experience is easy to do when you're able to interact face to face and find out more about the customer through conversation. Online, you need to do this through data.
By tracking dashboard data to follow the interests of your customers, you can effectively customize product suggestions based on their behavior. Data suggests that shoppers respond far better to personalized ads and product recommendations, so it's important that you harness their power.
Sending targeted promotions and email campaigns relevant to your customer's interests will keep your website in their minds as they do their holiday shopping, increasing the likelihood of additional sales.
To find out more about how to use personalized recommendations, check out our blog post here.
6. Engage with Your Social Media Audience

The holiday season is a time of exploration for many shoppers, with WebSiteSetup outlining that 73% of people visit new vendors for their holiday shopping.
Social media is an invaluable tool at any time of year, but this figure suggests that its especially pertinent in the run up to and during the holidays. It allows you to not only engage with your existing customers, but to reach new audiences as well.
Social media channels like Facebook and Twitter are also an excellent tool to promote the discounts, special deals, and limited time offers we talked about earlier.
For more info, check out our CreativeMinds blog on the top must-know social media platforms for content sharing.
7. Sell Gift Cards
Gift cards a great alternative to picking a gift for a loved one, allowing them to choose a gift themselves from a specific store. Gift cards are always particularly popular around the holidays and present another opportunity to make the most of the holiday season.
By offering gift cards, not only do you profit from the sale of the card, your customers will bring in new traffic when the recipients spend their balance. This naturally encourages more sales, as well as increasing your customer-base, making it a great option for many online sellers.
The researches claim that about two-thirds of gift card owners spend 38% more than the gifts card value. Meanwhile, some part of people don't use the gift cards they received on different reasons – this means that the company gets a pure profit just by selling gift cards.
8. Open A Dialogue with Customers

When shopping for gifts, particularly online when customers can't see or feel the items in person, many are likely to have questions about the products they want to buy. Because of this, it's always a great idea to introduce a product Q&A or live chat function to your website.
With these tools, you'll be able to answer customer questions while forging a friendly, accessible image that inspires repeat business. The human element of talking with an actual representative also lends a personal feel to your website, improving relatability to your brand and inspiring trust in what you sell.
The Q&A Magento extension enables your visitors to ask questions directly on the product page. The store administrator can then review the questions before answering and approving for publication. It will then remain on the product page as helpful info for other customers.
This is a great channel for communication, providing an efficient way for shoppers to ask you questions directly.
Feeling the Holiday Spirit
The holiday season is a time of joy and excitement, and your eCommerce store should get to experience that too. We hope these tips help to boost your sales and bring your brand some holiday cheer.
For more information on all of CreativeMinds' extensions for upgrading your Magento store, click our Magento products catalog.