We love documentation and documentation plugins.
Documentation is a great way for users to better understand your content. Most documentation plugins exist to help users with customer support for various products or services quickly. This documentation can be through videos, lists or other media, and eliminates the need for contacting support personnel.
These documentation plugins are excellent choices for displaying information easily and efficiently on your WordPress site. All of these plugins are also ideal for a variety of different sized companies, which sell all different types of goods and services. There are many ways to complete documentation and these plugins cover all these ways and more.
The HelpScout Docs Portal plugin shows users the HelpScout knowledge base as a shortcode, so it can be easily accessed and viewed. All users need is the HelpScout API key to access the content and this plugin is a supplement to HelpScout products. Users can customize labels, create categories or collections, and enable searches for specific documentation for easy access.
2) Documentor



The Documentor plugin lets users create online documentation easily. The plugin allows for fully customized pages and posts, with various color choices and font styles. The plugin was designed to produce professional documentation in a short amount of time.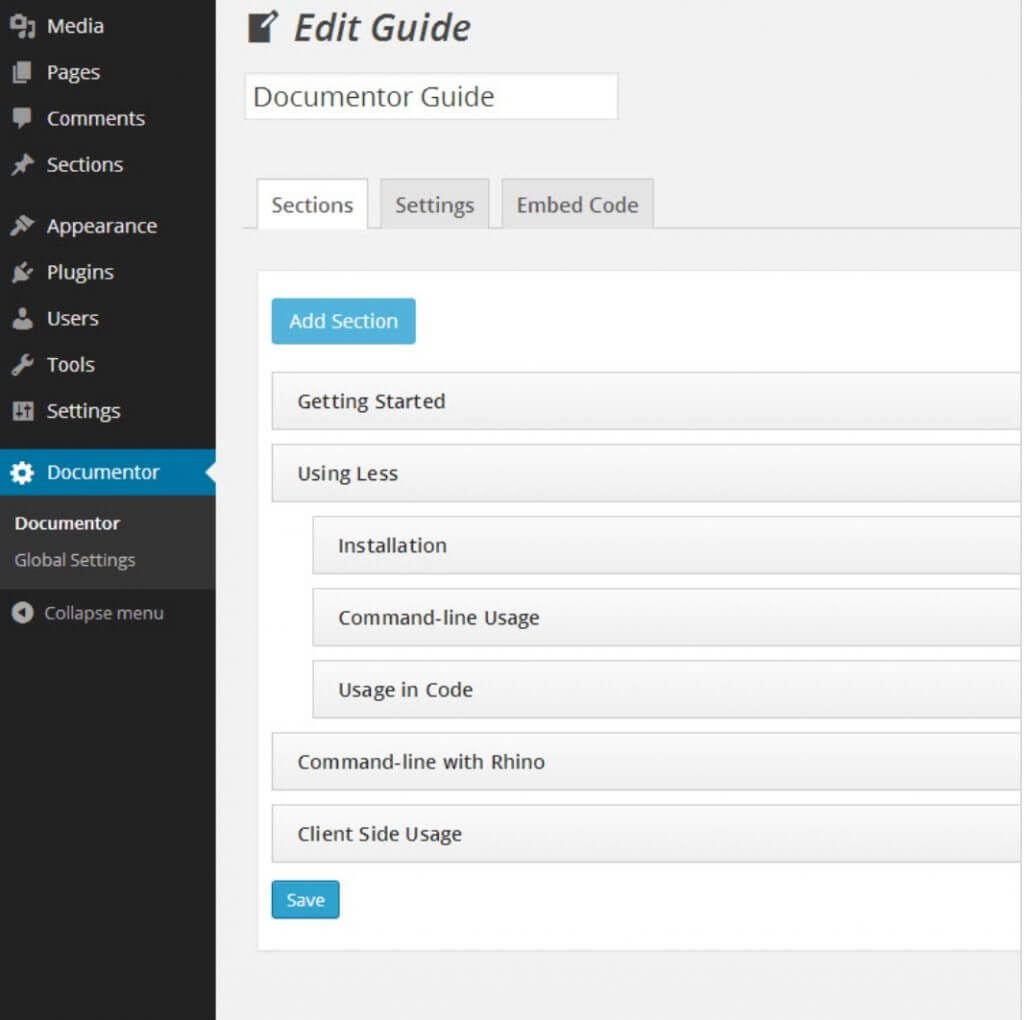 This plugin is rather popular, and is a good choice for beginners. The plugin is very user friendly, customizable, and ideal for any type of quick documentation. Documentor also defaults to embedding documentation files to your website.
3) Simple Documentation




Simple Documentation is just that: A simple way to present documentation through WordPress. The plugin lets users share links, videos, quick notes and files to multiple websites. Admins can determine the number of items displayed per page, and easily add or remove content with a few clicks.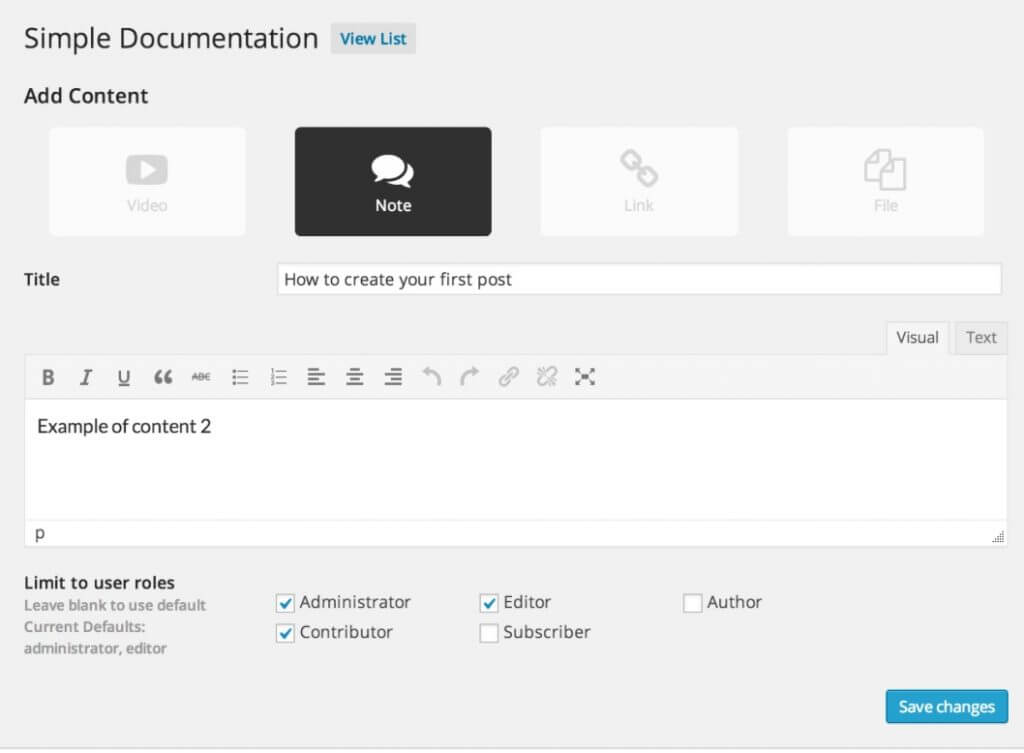 4) WP Help



WP Help is a well known documentation plugin which focuses on creating highly organized and itemized documentation for all WordPress users. The plugin lets users easily create, edit and arrange the documentation and fully customize it to their needs. The plugin is ideal for multisite use or services with a large number of clients, and includes all updates.



Documentation Plus allows users to create unlimited documentation using helpful shortcodes and pagination. Users can effectively create documentation for software, goods, or services, and fully customize the post font styles. This plugin is completely responsive and mobile friendly.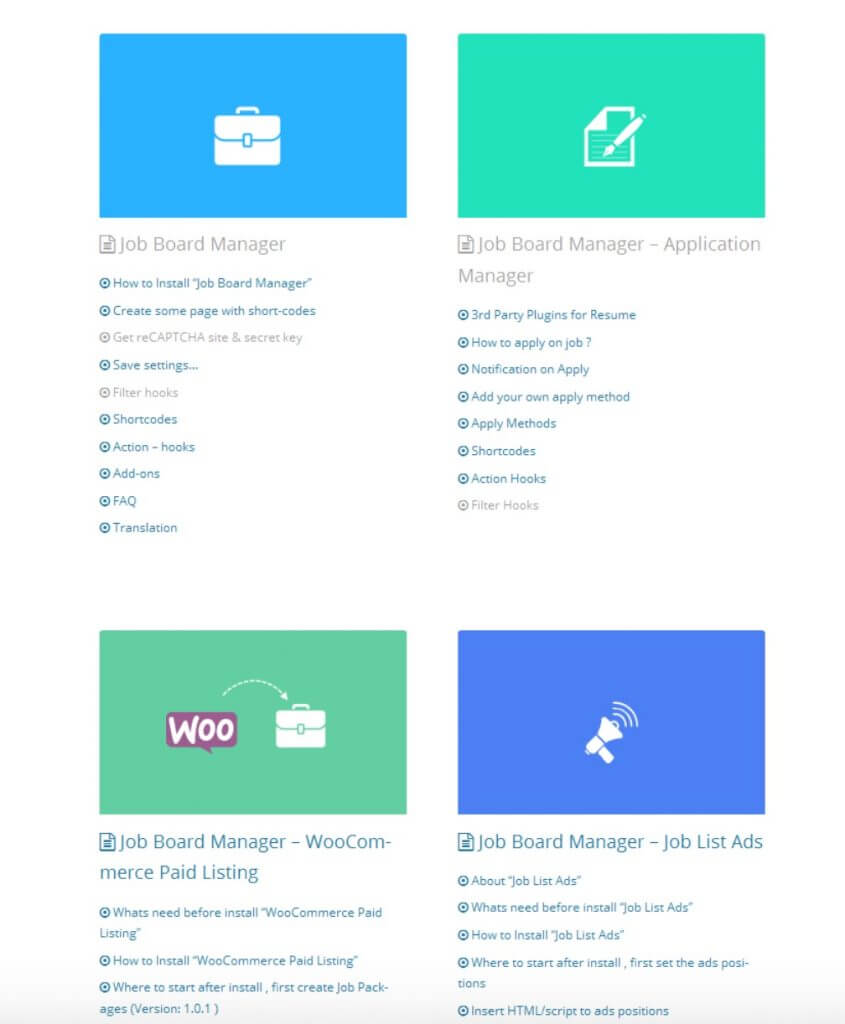 Conclusion
In conclusion, these are some of the best and most useful documentation plugins in existence. Each of these plugins has their own advantages and disadvantages, but all of them are ideal for getting the job done. Businesses of all sizes should be able to benefit from any of these customizable documentation plugins, and the many features they provide.
Other WordPress Plugins That Should Interest You