Mistakes happen, it's a fact. What makes smart businesses stand out is not the number of errors committed, but their ability to learn from them. And better yet: to learn from others' mistakes. We curated three scary Ecommerce mistake stories to help you avoid going through the same embarrassing – and costly – experiences.
These cases are meant to remind us that big and small failures can affect any business, no matter their industry or size.
Scary Ecommerce Mistake 1: Holiday Blackout
One of the most sensitive topics in Ecommerce is performance: At least 67% of the customers in the US said that they would leave a website due to slow performance, according to a research from Riverbed and Harris Poll.
And more: 22% would buy from a competitor's website after experiencing website issues and 20% would abandon the purchase altogether.
That is especially important during holidays seasons, as they bring along massive sale spikes, pushing the limits of the infrastructure.
Best Buy is an example of the unfortunate companies that took a big hit during one of the main shopping holidays. The scary Ecommerce mistake story happened in 2014, when its website suffered outages from excessive traffic during the Black Friday sale, impeding customers from browsing products and completing orders.
The Takeaway
The case was extensively reported by the media and goes to show that it's better to be safe than sorry when it comes to investing in reliable infrastructure.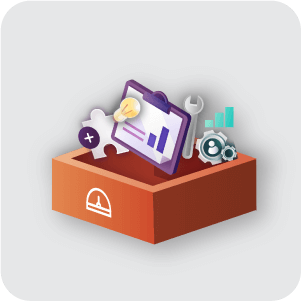 Magento Performance Services
If your Magento site is sluggish and needs performance tweaking, there is a high chance you will lose visitors and search engine ranking. Our performance optimization service includes a review of your eCommerce store and suggestions on how to optimize it.
Scary Ecommerce Mistake 2: Too Many Returns
An entrepreneur from India shares his scary Ecommerce story in the article "Why my eCommerce startup failed…".
He mentions he has experience in the industry and knew extensively about the products he would sell. But, after maintaining the shop for two years, he decided to close it.
One of the major problems was the return rate, which turned out to be much higher than expected. He estimated they would be in the 20% range, but they actually reached 30% to 35%.
The Takeaway
The experience shows the importance of not trusting only in optimistic estimations. Also, it highlights how important smart management system for returns, such as the Product Return RMA Extension for Magento 1, can be.

Scary Ecommerce Mistake 3: Wrong Focus, Angry Customers
This Ecommerce story is told by The Canadian Business. Shop.ca was launched in 2012 with the goal of revolutionizing the Canadian Ecommerce market.
The business didn't own any products. Instead, it hired some 850 retailers and the website concentrated the listing of more than 15 million items across 4,000 brands. The revenue from this marketplace model came from a cut of each sale.
The article points to many problems that lead to the bankruptcy file in early 2017. Some examples are an excessive investment in marketing, untrained personnel, and clashes between higher management. But one challenge stands out: bad consumer reviews.
The company was not prepared to face the massive backlash from customers facing constant shipping delays, out of stock products, and difficulty in reaching customer service. These took a big toll on customer retention.
In the end, even after many rounds of investments and changes in the business strategy, the Ecommerce simply didn't turn out to be profitable.
The Takeaway
The saga of Shop.ca shows us teaches us that we always have to be prepared to give customers quality service. Even with an aggressive business model with low margins for each sale, the customer can and will demand the best.
With digital sales, that happens even faster, as customers only require a few clicks to share negative reviews or demand refunds.