Email is often the preferred method of sending information online, so it makes sense that email is also an essential part of running a successful WordPress site. SMTP, or Simple Mail Transfer Protocol, is a simple communication protocol that allows the transfer of email over the internet.
In addition to making your website's email more secure, having the SMTP gateway helps prevent WordPress emails from being blocked by popular free email providers like Gmail. So let's check the best WordPress plugins to send emails!
Having a reliable SMTP plugin is a good idea for any WordPress site. These plugins allow the site admin to choose which SMTP service to use and bypasses the normal WordPress email functionality. While a SMTP plugin can seem very technical, it is ideal for all types of WordPress users.


Top Plugins to Send Emails
1. Mail SMTP Gateway Plugin
The Mail SMTP Gateway Plugin is an easy solution for configuring your email gateway in WordPress. This plugin supports both SMTP integration and external SMTP mailer integration. You can create several SMTP gateway profiles, choose the active one, and switch between them.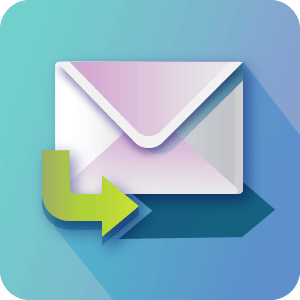 This plugin has many helpful features, including SSL/TSL encryption, bypassing default PHP mail function in WordPress, using proper authentication, supports multiple SMTP profiles and much more. The plugin also allows users to test the diagnostics between WordPress and the SMTP server. It's ideal one of the ideals plugins to send emails in WordPress.


2. WP Email SMTP Plugin
The WP Email SMTP plugin is free and user friendly. Users can easily connect to SMTP services such as Amazon SES, MailGun, MailGet, SendGrid, MailJet and more. Several default SMTP settings are included, both secure and unencrypted.


The plugin is highly rated and features helpful screenshots and support for users. Some of the most popular included settings are from email, from name, mailer, return path, host, port, authentication, encryption, username and password.
It's a good example to understand what are WordPress plugins used for.
3. Sendinblue


Sendinblue mission is to enable users to achieve their own ambitions by powering their websites and marketing funnels. You can use their free WordPress email plugin to have access to their SMTP for enhanced deliverability and tracking. On top of that Sendinblue all in one marketing plugin allows you to:
Build and setup subscription forms
Store unlimited contacts, have them tagged with as many events, attributes, and (soon) tags as you'd like.
Use drag n drop editor to create beautiful templates, code your own templates in HTML or use our email template library with 60+ responsive email templates available.
Use Sendinblue email marketing plan that lets you send up to 300 emails per day.
Send transactional emails and SMS from your WordPress website.
Use Sendinblue marketing automation to send transactional emails & SMS, create workflows, segment users, etc.
4. Easy WP SMTP Plugin
The Easy WP SMTP plugin is designed to prevent WordPress emails from ending up as junk or spam. Developed by WP eCommerce, this plugin is available for free, is highly rated and updated frequently. Users can also use Gmail, Yahoo, and Hotmail's SMTP server if users already have open accounts with those email services.


Easy installation and setup is a key feature in this SMTP plugin, and there is also quick support and very detailed documentation available. The plugin allows users to test the settings for outgoing emails from WordPress easily, as well as helpful debugging settings. It's one of the top choices for plugins to send emails.
Conclusion
Having an SMTP plugin on your WordPress site is a good idea, and there are many good options available. The choices on this list include the most versatile features, easiest setups, and most affordable plugins. The chart below includes a helpful comparison of similar features between all the plugins mentioned.
Check CreativeMinds catalog for more WordPress addons!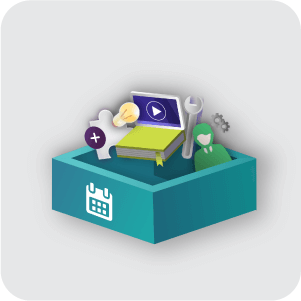 WordPress Monthly Support Packages
WordPress theme updates, plugin updates, WordPress core updates, security audit, help desk support. In addition defined hours of monthly support for consulting, online training, bug fixes, graphic design support, integration and other enhancements and modifications.